Kerrang!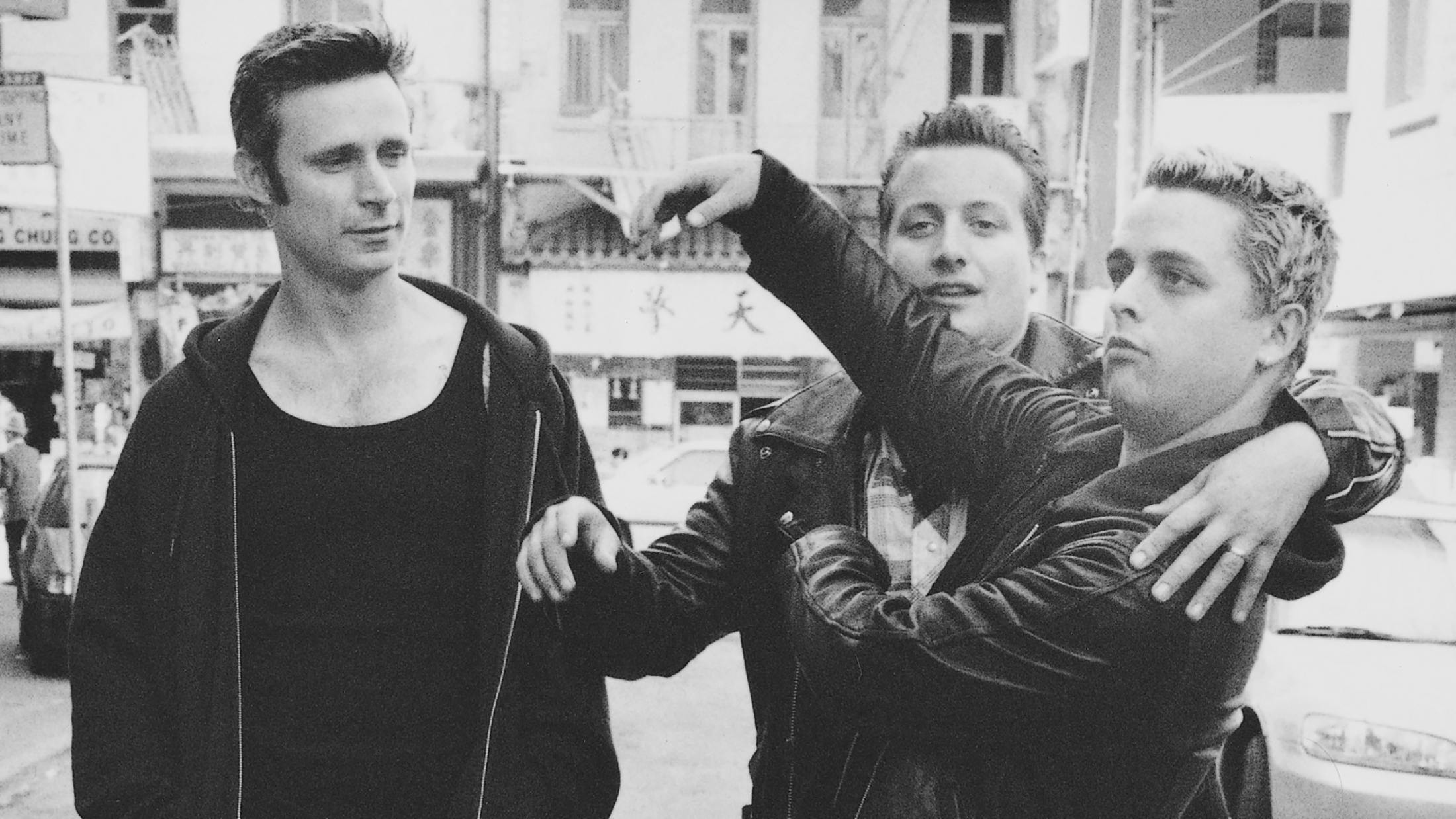 Here at Kerrang!, we love a good old fashioned debate. There's few things we enjoy more. It's mostly down to the fact that we know we're absolutely always 100 per cent correct. But it's also because it's healthy to hash out a subject you're passionate about in a sometimes civilised, sometimes discourteous manner.
It's why, when Metal Injection questioned our meticulously-crafted United States Of Metal map, we happily came back at them, resulting in an ultimately enjoyable discussion about some bloody ace music.
With that in mind, recently NME unveiled a list of their 15 Greatest Green Day Songs Ever. And it's… fine. When we're talking about a band like Green Day, you could point at their Spotify page with your eyes closed and strike more hits than a rally at Wimbledon.
There were, however, some big omissions in from their picks. So we decided to whittle down a list of our own (unfortunately Walking Contradiction, Redundant, 2000 Light Years Away, 86, Whatsername, and J.A.R. all narrowly missed the agonising cut).
And so behold: our counterarguments against some of NME's selections – as well as our career-spanning choices for the 15 best songs that Billie Joe Armstrong, Mike Dirnt and Tré Cool have ever gifted us with…
15. Stuck With Me 
NME's pick: Horsehoes And Handgrenades

Right. Horseshoes And Handgrenades is a solid choice; it's a potent and boisterous three-minute rager, slotting seamlessly into an otherwise lavish record, with Billie Joe on searing form ('So don't you fuck me around / Because I'll shoot you down'). But a) it's not even the best song on 21st Century Breakdown (you'll find that out below), and b) NME labelling the band's eighth album "stumbling" here is extremely unfair; when the LP dropped in 2009, we awarded it a perfect KKKKK score, adding: "21st Century Breakdown is an album of total control and considerable expanse." And we stand by that.
Our pick instead, then? We're going to give this one to Stuck With Me. Not only is the album it's lifted from, 1995's Insomniac, a masterclass in pop-punk, but Billie Joe's flair for wrapping apathy ('Destroyed, giving up the fight / Well, I know I'm not alright') into – somewhat contrarily – compelling anthems for life's underdogs is on fine display here. Being a loser has never sounded so damn good.
14. American Eulogy 
NME's pick: Bang Bang

A song that unquestionably lives up to its explosive, onomatopoeic name, putting Revolution Radio's lead single into Green Day's Top 15 is perfectly reasonable. After a dubious fan response to the band's over-ambitious ¡Uno!, ¡Dos! and ¡Tré! trilogy in 2012, Bang Bang was a comeback that exceeded expectations. But, again, there are even better tracks on Green Day's latest record (our vote goes to the epic Forever Now). 
So, what would we put in its place? The underrated American Eulogy. From the Jesus Of Suburbia-esque progression between its two halves, A. Mass Hysteria and B. Modern World, to a glorious Mike Dirnt vocal segment, it's somehow totally uplifting while reflecting on the pure chaos – or 'mass hysteria' – of the world in which the characters of Christian and Gloria inhabit. That it's track 17 on an 18-song album is all the more impressive, too, remarkably making your lungs swell with fresh air at the 60-minute mark.
13. Good Riddance (Time Of Your Life) 
NME's pick: Warning

Spoiler alert: nothing from Warning features on this list. And that's not because it's not a great album (quite the contrary, in fact, although it certainly fared much worse in critical terms than its predecessor, 1997's Nimrod). From the brilliance of Blood, Sex And Booze through to the individuality-celebrating Minority and the reflective Macy's Day Parade, the songwriting on Warning is fantastic. And its title-track is enjoyable enough, but it doesn't quite reach those heights.
We're going to suggest Good Riddance (Time Of Your Life) for the number 13 spot. Answer this: how many other punk rock bands have written a ballad this iconic? Though its video famously features a chipped-toothed Billie Joe (caused by a scuffle between Tré, a security guard and a hotel TV the night before), its elegant tone means it's soundtracked some of life's most stirring moments: weddings, proms, graduations and everything in-between. Which is extraordinary, really, given that it originally came from a place of resentment, courtesy of Billie Joe's ex-girlfriend moving to Ecuador.
12. Letterbomb 
NME's pick: Having A Blast

Having A Blast is an awesome shout. There's no denying that. The record it finds its home on – 1994's world-beating Dookie – is 40 minutes of pure gold. But, realistically, it doesn't belong in any Green Day best-of lists (as much as it hurts to suggest that it's not a good enough song – because it definitely is… just not in this context. God, this is brutal…). 
Letterbomb, on the other hand? It's impeccable. Kathleen Hanna's cameo in the intro is a stroke of inspiration, while the storytelling in the context of American Idiot as a whole develops the conceptual narrative in stunning fashion. Ultimately, though, it's hard to think of a Green Day song that makes you want to 'strike the fucking match to light this fuse' more than Letterbomb.
11. Hitchin' A Ride 
NME's pick: Minority

Bouncing along to Minority while watching the Oakland titans live is one of life's greatest pleasures. Trying to out-'wheeeeeey-oh' Billie Joe Armstrong over that harmonica is nothing less than exhilarating, as is yelling 'A free for all, fuck 'em all!' alongside thousands of aloft middle fingers. It's a feeling of unity with like-minded fans that not much else comes close to.
We have a problem here, though.
That Hitchin' A Ride isn't included in NME's Top 15 is, put bluntly, completely incorrect. As a result of this, then: goodbye to Minority.
Welcome, instead, to Hitchin' A Ride. Few songs make us want to reach for the bottle and take a boozy trip like Nimrod's lead single. First and foremost, it's the ultimate alcohol anthem. But it was also the sound of Green Day dipping their toes in new waters in 1997, hinting at where things were headed with the tune's violin intro and sleazy verses. Genius.
10. Going To Pasalacqua 
NME's pick: Geek Stink Breath

Oooooft. Geek Stink Breath narrowly missed K!'s cut. But with no mention of 1990's 39/Smooth (or 1992's Kerplunk! – but we'll get to that later) anywhere at all in NME's Top 15, something's amiss here – and we need to rectify that.
Green Day's 10th best song, then, is the charming Going to Pasalacqua, featuring original drummer John Kiffmeyer (Tré would replace John following the trio's first U.S. tour after 39/Smooth's release). Easily the highlight from the young punks' debut, Billie Joe's heartfelt lyrics – 'Would it last forever? / You and I together, hand and hand…' – make for a breathless affair. And the fact that the frontman was only 17 at the time? All the more impressive.
9. Jesus Of Suburbia  
NME's pick: Burnout

Okay, we're agreed on both of these songs belonging somewhere in this list. And we've a lot to say on Burnout, so we'll save that for where we do place it…
Here we're going to stick Jesus Of Suburbia. In a record loaded with legendary lines, few have been latched onto by fans to the level of American Idiot's second song, and the words, 'I'm the son of rage and love / The Jesus of suburbia.' It's impossible to listen to that opening without getting goosebumps, knowing that you're about to experience a whirlwind nine minutes: five separate – yet cohesive –  movements, each as breathtaking as the last. Our favourite section? Billie Joe Armstrong spitting: 'Everyone is so full of shit.' Obviously.
8. The Grouch 
NME's pick: Welcome To Paradise

Welcome To Paradise is brilliant; we weren't lying when we said that Dookie is 40 minutes of pure gold. But we're all for curveballs, and we firmly believe that The Grouch – from 1997's Nimrod – doesn't get the love or attention it deserves.
Why? We have no idea. After all, becoming a 'shitty old man' is actually pretty appealing when it sounds like this, all infectious melodies and super-fun sing-alongs. Sadly it's not a song the band perform all that much anymore, with the track last being played live at a secret show in San Francisco in 2009 – and before then, at a gig in Germany in 2004. Fun fact: according to Setlist.fm, during The Grouch's two most recent live airings, Billie Joe forgot the lyrics. Both times. Petition to bring it back and we'll sing it for him?
7. Basket Case 
NME's pick: Brain Stew

Sure, Brain Stew's riff alone is enough to leave a lasting impact – and even more so as it slowly advances into the fervent, one-and-a-half-minute blast of Jaded. But is it up there in Green Day's Top 15 songs (or, in this case, Top 10)? Probably not.
Basket Case's place amongst the punk titans' best-ever music is irrefutable. Never mind the track itself (nominated for Best Rock Performance By A Duo Or Group With Vocal in the 1995 GRAMMY Awards, which says it all), even the video is embedded into the brains of every pop-punk fan in the world; you can't hear 'Do you have the time?' without picturing Billie Joe's darting eyes as he anxiously strums his beloved Blue, with Mike and Tré playing patients at the Agnews institution behind him. It's monumental in every single sense.
6. Who Wrote Holden Caulfield?  
NME's pick: Longview

This was a close one, but we believe Longview should be ever-so-slightly higher than this – as you'll see if you keep scrolling.
We suggested some four songs ago (it's been quite the ride, hasn't it?) that the decision to overlook anything pre-Dookie doesn't sit right. Before the band joined forces with the man who would come to work on the majority of their consequent LPs, producer Rob Cavallo, Green Day didn't need to sign to a major label to prove that they were going to be massive. And the Catcher In The Rye-inspired Who Wrote Holden Caulfield?, from the trio's second record, Kerplunk!, is the perfect example of their potential; Billie Joe's sophisticated songwriting somehow channels the snot and attitude of a man in his younger days with a profound dose of maturity.
5. Longview 
NME's pick: American Idiot

Yes, the title-track to Green Day's seventh full-length is their most well-known song at this point – and it's somehow become even more relevant than when it first took on George W. Bush over a decade ago. But we're going to dig our heels in here and state that we believe there's better music on this record. From the dazzling breadth of Jesus Of Suburbia and Homecoming, to Letterbomb's rally cry, and the sheer emotional weight of Whatsername and Wake Me Up When September Ends, it's clear that our East Bay heroes just simply outdid American Idiot's lead single. Hey, we're not going to hold that against 'em.
So, we'll put Longview here. Being the lead single on an album that went on to sell over 20 million copies is no coincidence. It literally changed the game, forging an entire subculture of misfits who suddenly found a voice that mirrored theirs. Not to mention it's got a bassline – penned by Mike Dirnt while he was under the influence of LSD – to die for. That it's possibly the best punk song ever written about masturbation is just an added bonus.
4. When I Come Around 
NME's pick: Basket Case

We've already addressed the mighty Basket Case. Sooooo…
When I Come Around belongs at number four. We're very surprised this wasn't included in NME's Top 15. Not only because it's a damn incredible song in its own right, but Dookie's fourth single was one of the first real examples of Green Day's ability to write music suited for arenas and stadiums, and not just the halls and clubs they were accustomed to in their formative years. Billie Joe's ode to his then-long-distance girlfriend Adrienne (now his wife of almost 24 years) has got all the makings of a giant pop-punk classic. Unsurprisingly, then, that's what it went on to be.
3. St. Jimmy 
NME's pick: Good Riddance (Time Of Your Life)

Again, we're both agreed on Good Riddance (Time Of Your Life) belonging in this list. So we'll save you the gushing again and move on to our choice for Green Day's third best song.
St. Jimmy nabs that spot. The character with an 'angel face and a taste for suicidal' is so crucial to American Idiot that Billie Joe Armstrong even took on the role and played him on Broadway for a stint. And the song itself? Bursting into the album after Are We The Waiting?'s more contemplative tone, St. Jimmy steals the show with its whopping surge of adrenaline, and Jimmy's admission that 'I'll give you something to cry about.' Absolutely electrifying. 
2. Burnout 
NME's pick: Holiday

Hmmmm. We're agreed on NME's words that American Idiot's thunderous third track is: "Green Day's best attempt at fusing huge political statements with arena-rock sensibility." But we just think there are better songs on the record (and we really can't stress enough: on an album full of flawless moments, this has been stupidly tricky trying to narrow this down. Why did we even bother doing this again? Urgh…). 
On to Green Day's second-greatest song, then: Dookie's opener, a track that changed thousands of lives simply by being the first slice of music listeners would hear when putting the tape into their Walkmans (remember them?) back in 1994. On top of existing as the most frenzied album-opener in Green Day's back-catalogue, it's also one of sticksman Tré Cool's highlights; a near-impossible performance to match up to in terms of pure speed and precision. While Billie Joe passively declares he 'don't care no more' in Burnout's intro, it couldn't sound further from the truth.
1. She 
NME's pick: Jesus Of Suburbia 

We bloody love Jesus Of Suburbia. Hey, just scroll back up to number nine for proof. 
But we just can't fathom why She isn't anywhere on NME's list – let alone at the top. It makes us really, really sad. And we're in good company in believing that Dookie's eighth track is also Green Day's finest: it is, thankfully, also one that Billie Joe's still partial to ("I will play She for the rest of my life," he revealed to Rolling Stone in 2014. "It has aged well with me."). 
Once again inspired by BJA's love life, She is a poignant observation towards someone struggling to live up to expectations that, perhaps, don't fit with their own ('Are you locked up in a world that's been planned out for you?'), all the while Billie Joe is patiently listening ('Scream at me until my ears bleed / I'm taking heed just for you'). The track's lyrics are both comforting and empowering, while the music encapsulating them – Mike's buzzing bass intro, Tré's understated verses – culminate in one of the most touching Green Day songs ever… and, coincidentally enough, also their best.
So there you have it. Feel free to argue back, but you'd definitely be wrong.
Read More
SUM
41 Live In The K! Pit
Thy Art Is Murder: Recording Human Target with Will Putney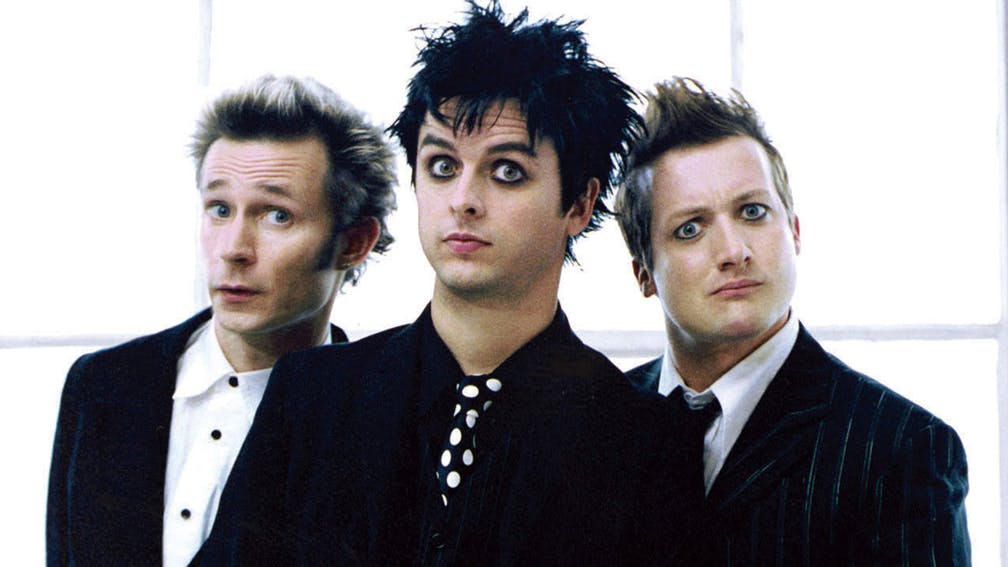 Green Day's Billie Joe Armstrong, Mike Dirnt and Tré Cool are up to something…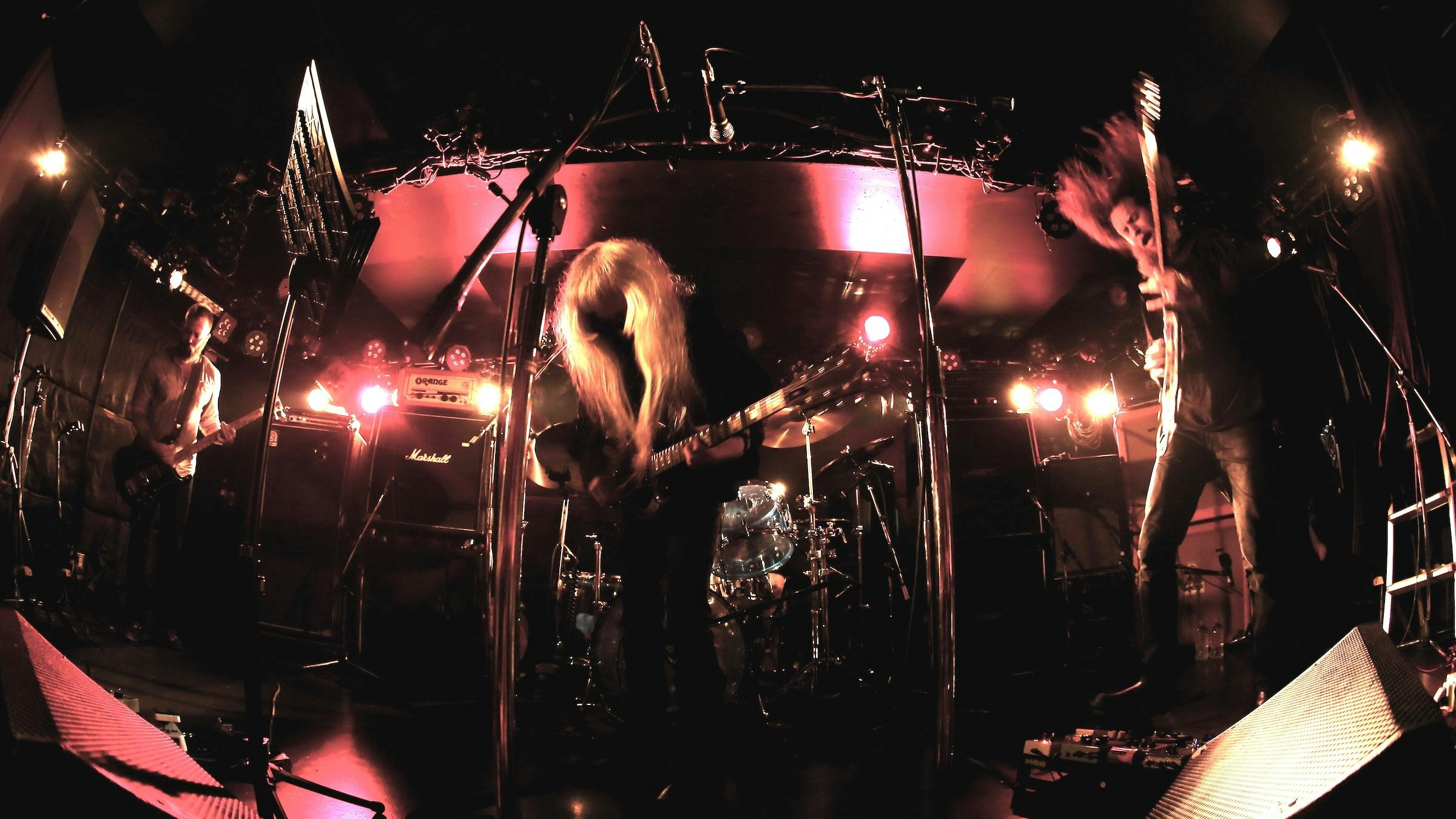 Sumac mastermind and ex-ISIS frontman Aaron Turner discusses what his recent improv collaboration means for the band.