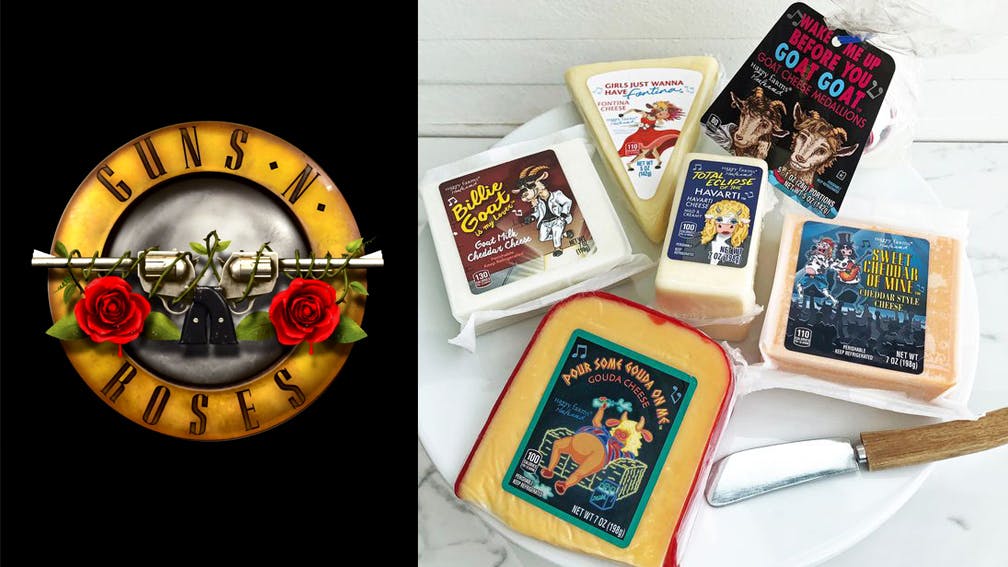 The News
Aldi To Release Guns N' Roses And Def Leppard-Themed Cheese
Supermarket Aldi is releasing a whole bunch of pun-tastic '80s-themed cheese. We can't brie-lieve it…
Los Angeles legends Guns N' Roses and Sheffield heroes Def Leppard have contributed a hell of a lot to the world in their illustrious careers. Incredible albums, amazing live shows… the lot. But now, the two bands' accomplishments have reached new heights: they have both been parodied as new limited-edition cheeses.

As reported by Delish, German-based supermarket Aldi are unveiling six new pun-tastic cheeses on February 6, themed on popular songs from the '80s. And, hilariously, Guns N' Roses' Sweet Child O' Mine and Def Leppard's Pour Some Sugar On Me are amongst those featured. But can you guess the names of these delicious novelty products? Brace yourselves…
Sweet Cheddar Of Mine and Pour Some Gouda On Me.
Yep. Genius.
Both will be available alongside Girls Just Wanna Have Fontina, Billie Goat Is My Lover, Total Eclipse Of The Havarti and Wake Me Up Before You Goat-Goat, and are priced at $3.49. These cheeses are Aldi Finds (Special Buys) – meaning stores will have a limited supply – so be sure to be speedy in seeking them out. Gouda luck! (Urgh, sorry, couldn't resist that one.)

Photo: Aldi
Posted on February 5th 2019, 4:32pm
Read More
Thy Art Is Murder: Recording Human Target with Will Putney
SUM
41 Live In The K! Pit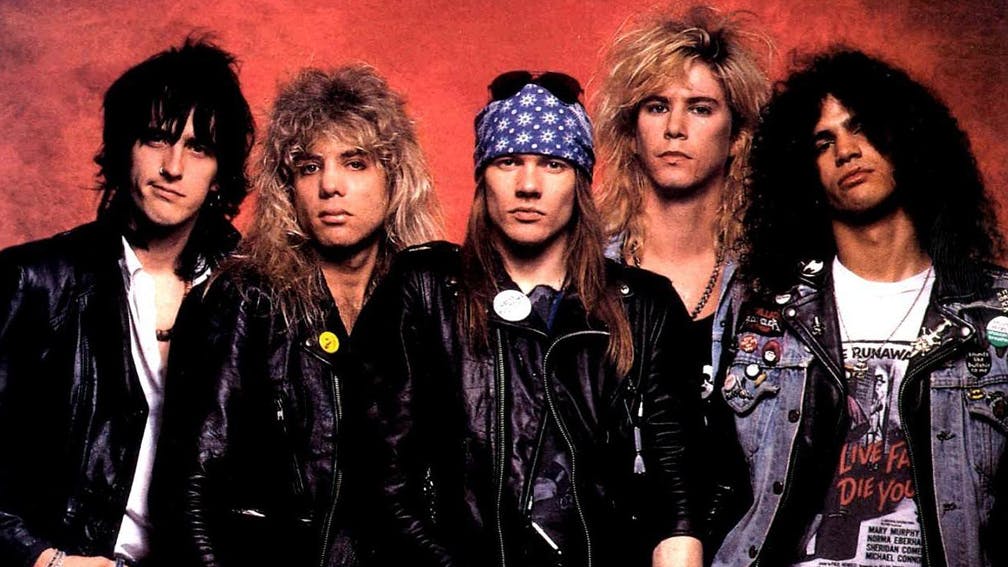 Ex-Guns N' Roses drummer Steven Adler has updated fans following the worrying news that he was hospitalised after stabbing himself in the stomach.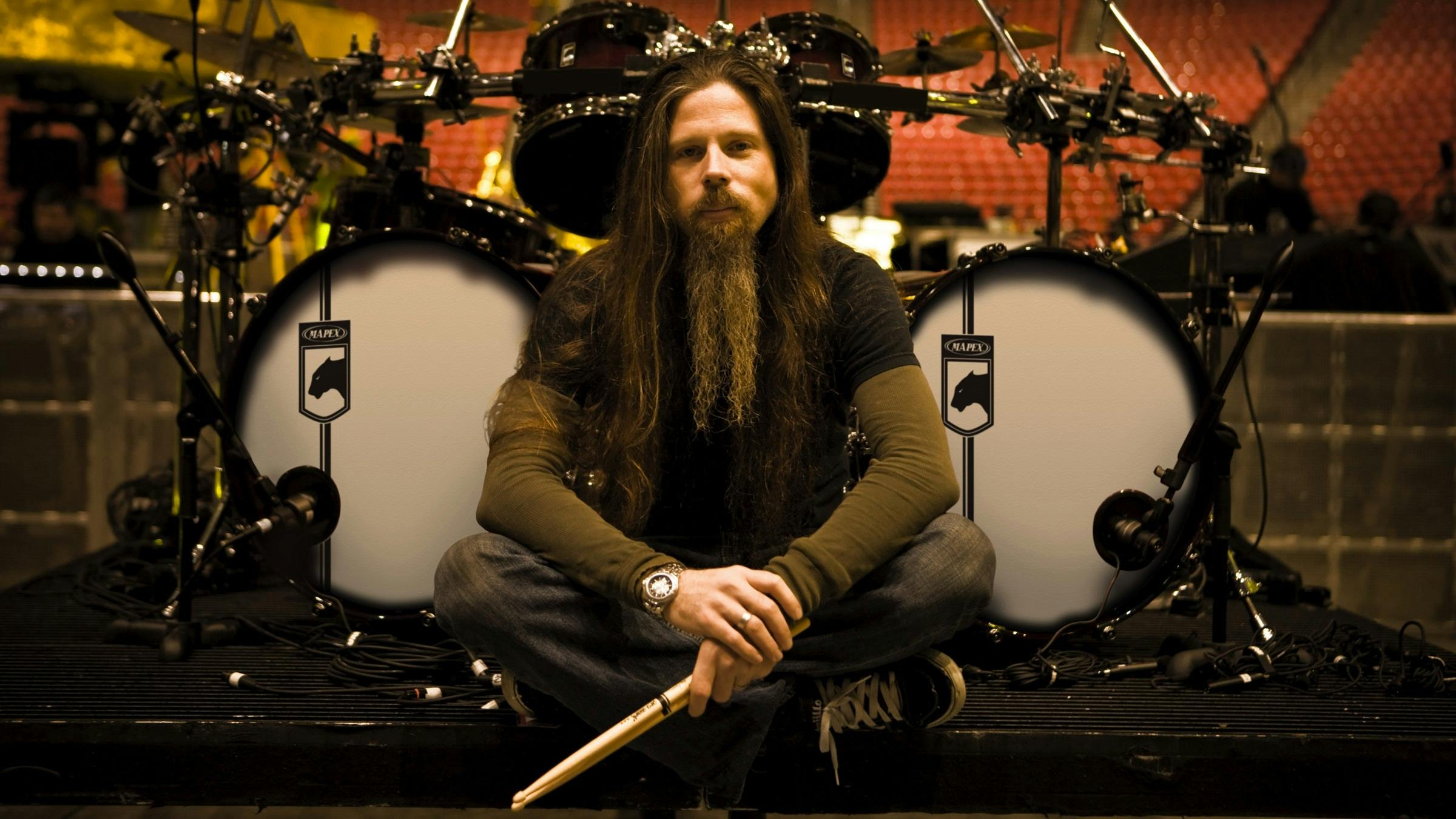 Footage has hit YouTube of Lamb Of God's final performance with founding drummer Chris Adler.