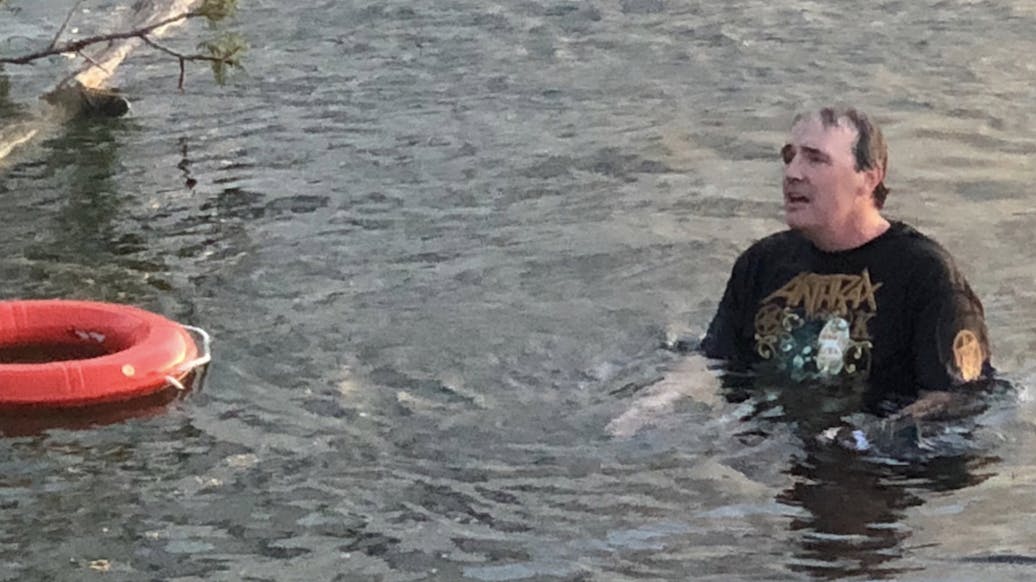 The News
We Got An Update From The Guy Who Swam Back Into The Slayer Show After Being Kicked Out Back In June
"
I don't regret for a second taking the plunge into Lake Ontario, so many nights ago…"
Over the weekend we re-shared a story about the guy who got thrown out of the Slayer/Anthrax show in Toronto and swam back in like a total fucking hero back in June.
This morning we were going through our comments on Facebook to clean out the kooks and answer any decent questions, and we spotted that the swimmer himself, one Mr Chris LaRoque, had left this update on his life since the event in the comments under the post. Here it is in full:
I saw something in Kerrang! months ago. Funny they would mention it again. Here is the update for ya.
I have met a pile of cool people (great seeing you Bradley Zorgdrager at the Suicidal Tendencies show) because of my swim, I never did get anything for generating all this publicity for Slayer and Anthrax except a bunch of talk from Heidi Fitzgerald their PR person. You would have thought she would have come through with something for helping her out this year (I personally saw the story in 6 different languages)
A great guy and neighbour Mike Goodmurphy hooked me up with tickets to the Slayer, London show, another (new) good bud Rob Spratt, singer of MLC (Band) Innisfil Ontario hooked me up with tickets when they opened for Nazareth in barrie at Mavericks Pub (great night), they also had me up on stage at a private gig they did and presented me with a pair of water wings, and the legendary promoter, The Original Kid Rock Keith John Correa Ivor Dacosta put me on the guest list for Nazareth at The Phoenix Concert Theatre.
I got a one year ban from Budweiser Stage though some big burly security guard I saw there later at the Zombie show just jokingly yelled at me, "HEY! NO SWIMMING!" as I was leaving. The great people at Budweiser Gardens welcomed me with open arms, the gentlemen that runs the box office came out and talked to me, told me to enjoy the show and apologized for there being no water around. Security boss Shawn Green snapped a pic with me too, but the best part of the night was when I threw one of my water wings up on stage and Tom Araya picked it up and walked around with it for a bit, eventually throwing it back into the crowd where it finally made it into the hands of a really cool metal head kid, Jake Rocca. I went for a bite to eat with this guy and his friends/family after the London Slayer show.
I have been the poster boy for the local Facebook page Oshawa Memes since this incident and have even taken up the promo thing with a local page I run Oshawa Life.
I don't regret for a second taking the plunge into Lake Ontario, so many nights ago. And I still remember what you said Bradley, I'm gonna be harassing you the next time Anthrax is in town.
If I could offer any advice to anyone, I would have to tell them, don't listen to me, it's bad.
Thanks for tagging me in this.
Posted on September 24th 2018, 3:29pm
Read More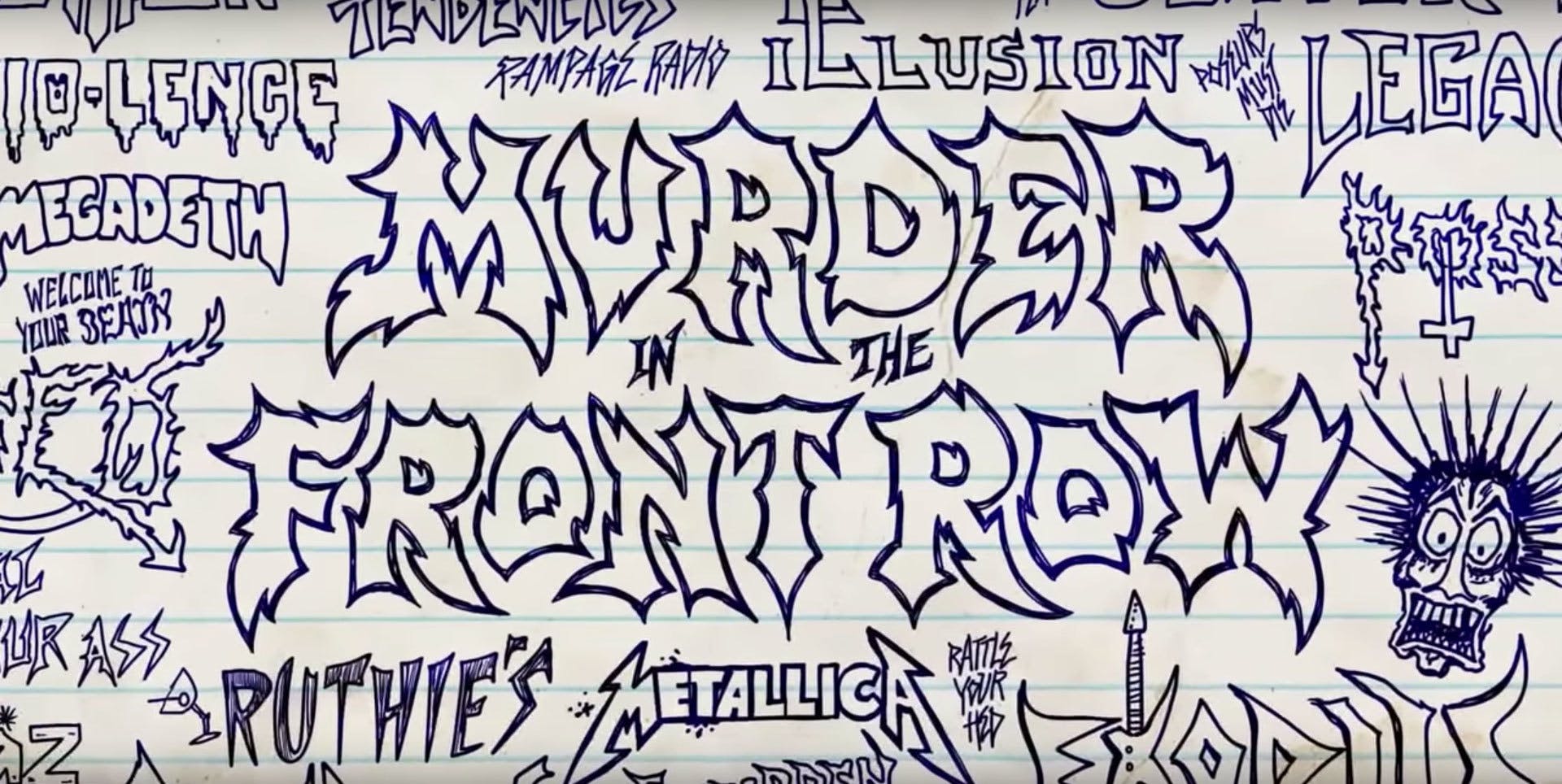 Murder In The Front Row charts the history of thrash through Metallica, Slayer, Megadeth and more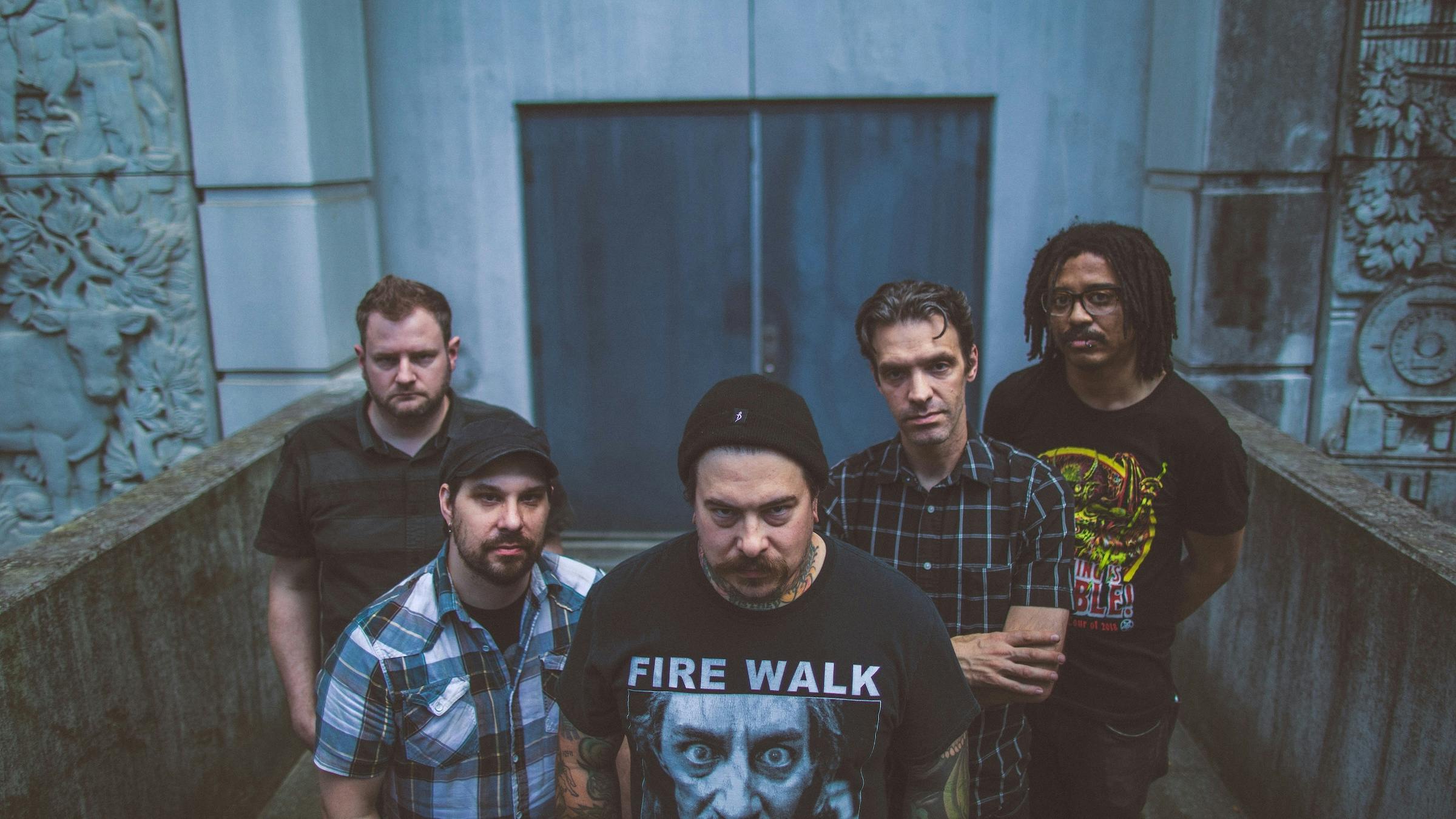 Zao will be on the road in August with Hollow Earth and Wolf King.