The News
Leeched's New Record Is A Rare Gem Of Pure Savagery
Exclusive: Stream the ferocious new album by Manchester's Leeched before its release this Friday.
In the few months since its release was announced, Leeched​'s new album To Dull The Blades Of Your Abuse has quickly risen to the top of many metal and hardcore fans' lists of the most anticipated albums of 2020. Brimming with powerviolence's rancor, hardcore's ethos, and death metal's sheer sonic weight, the record's first singles showed a mixture of both emotional self-awareness and terrifying sonic ugliness that few have heard in some time. Now, you can listen to the album exclusively below before its release this Friday.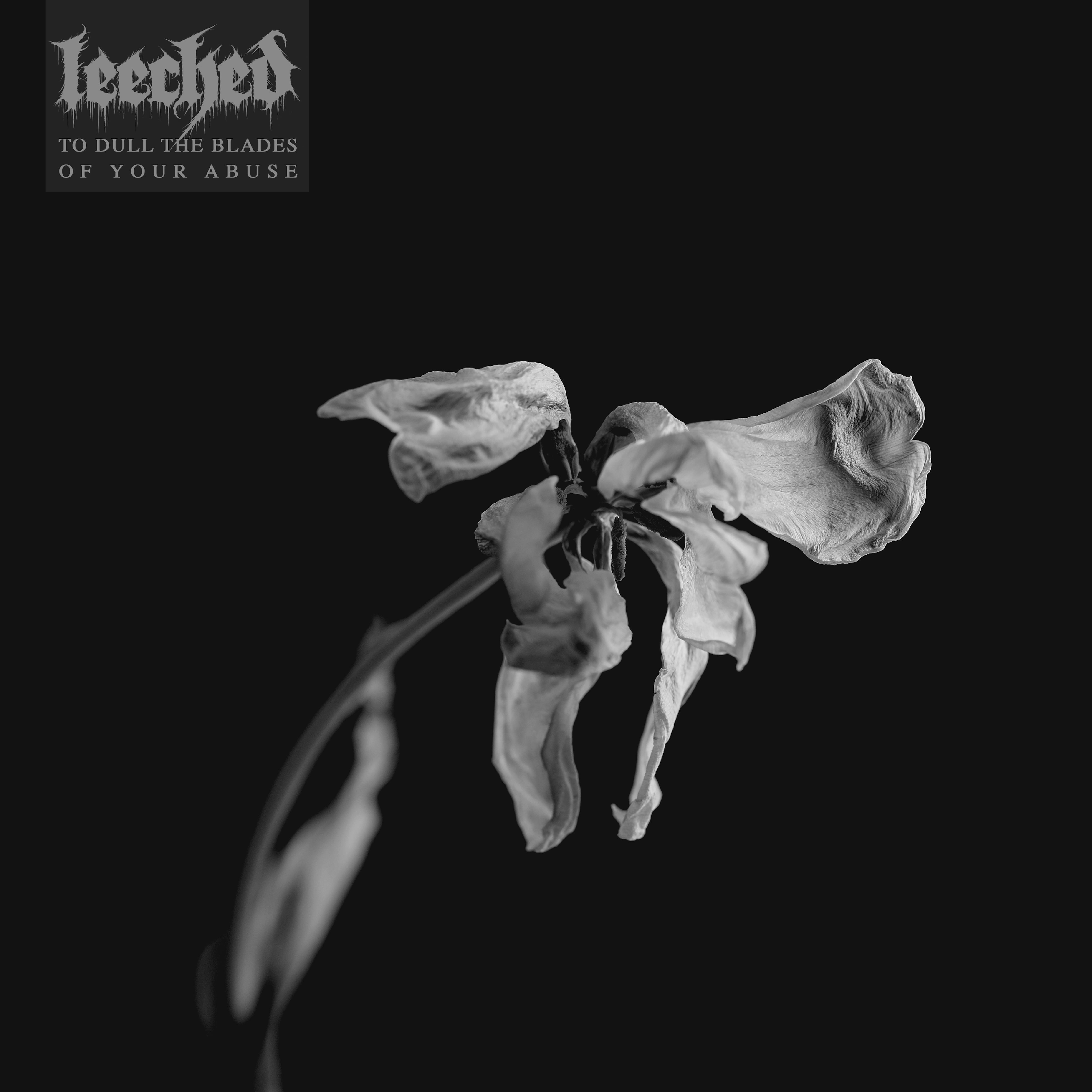 From the opening gurgles of The Hound's Jaw to the haunting final howls of Black Sun Ceremony, To Dull The Blades Of Your Abuse is a stampede of impressive proportions. Whether raging forward at breakneck speed or reeling wildly in bone-deep nausea, the album provides the listener with an experience as entertaining as it is harrowing. The result is a startlingly listenable piece of extreme music that illustrates the rotten depths of the human heart that Leeched are willing to plumb, and acts as a bold statement that this band is to be watched in the coming years.
READ THIS: Five tattoo artists you need to know, by Leeched's Tom Hansell

"All of your darkest intrusive thoughts amassed in these 36 minutes," say the band. ​"How far are you willing to be challenged? When will you to realise you have nothing to live for."
Listen to our exclusive stream of Leeched's To Dull The Blades Of Your Abuse below.
Leeched's new album, To Dull The Blades Of Your Abuse, comes out Friday, January 31, via Prosthetic Records, and is available for pre-order.
Make sure to catch the band on their upcoming UK tour dates, which kick off tonight in London:
January

w/ Geist & Tuskar
29 London, UK @ Black Heart
30 Nottingham, UK @ Alberts
31 Bristol, UK @ Crofters Rights
February

01 Manchester, UK @ Deaf Institute
02 Edinburgh, UK @ Bannermans
March

w/Godeater
20 Leeds, UK @ Key Club
21 Newcastle, UK @ Think Tank
22 Cardiff @ Tiny Rebel
READ THIS: The 50 most evil songs everl

Posted on January 29th 2020, 1:00p.m.
Read More

Venom Prison's headline run with Creeping Death and Leeched has been pushed back to October 2021.

Tommi's Burger Joint have teamed up with London band Calligram for a spooky and very metal new dish…