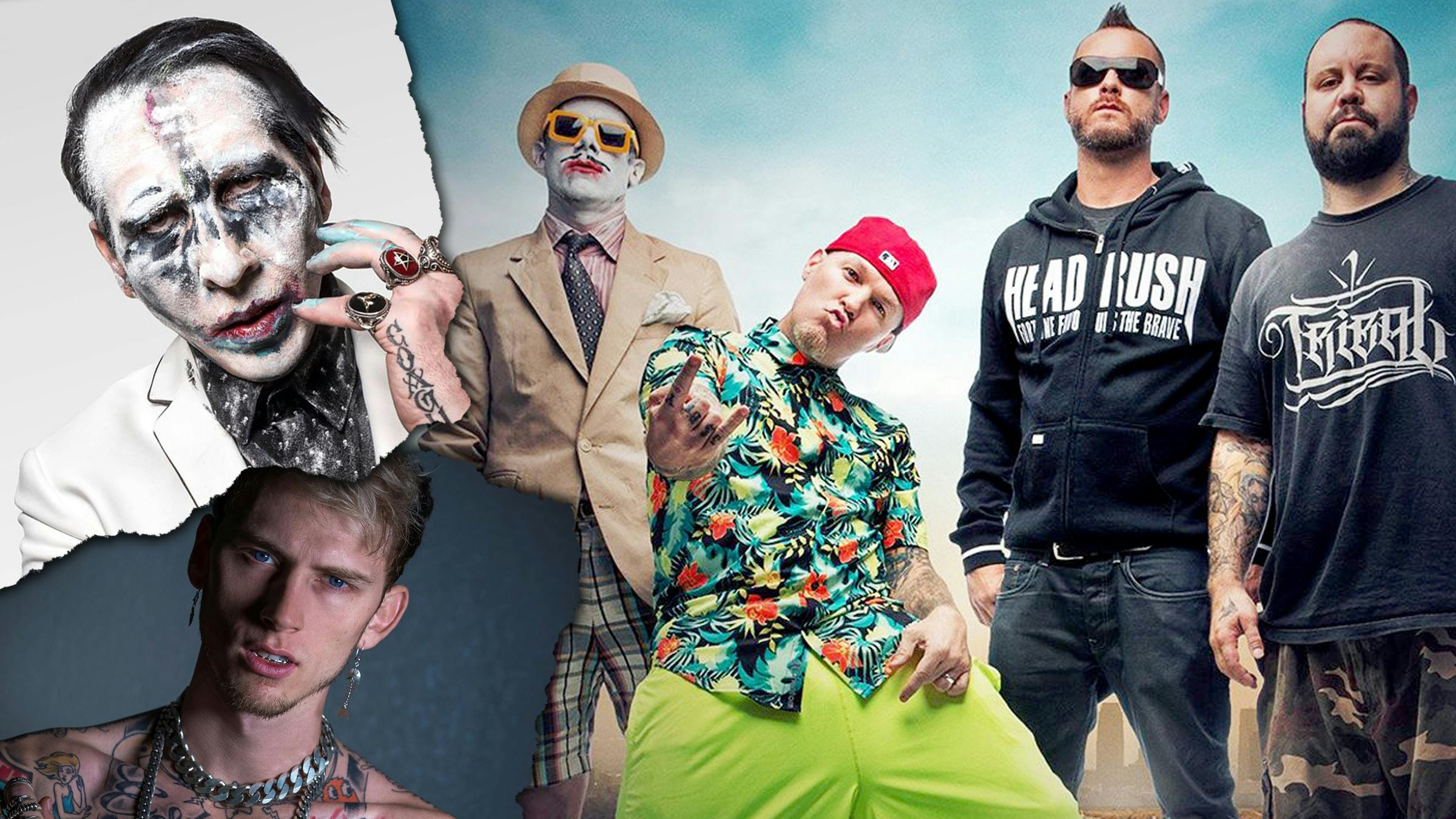 The News
Marilyn Manson And Machine Gun Kelly Joined Limp Bizkit At Their $3 Show
Limp Bizkit's $3 show in
LA
featured appearances by rapper Machine Gun Kelly and shock rocker Marilyn Manson.
Manson joined in on the fun when Durst got into the balcony and vamped with the shock rocker, who leant his vocals to the chorus of My Way:
Other big names in attendance were Billy Corgan (who can be seen in the Manson video) and director David Fincher.
Here's the full setlist for the show:
Show Me What You Got
Hot Dog
Rollin' (Air Raid Vehicle)
My Generation
Livin' It Up
My Way
Heart-Shaped Box (partial Nirvana cover)
Nookie
Full Nelson
Pollution (with a fan on vocals)
Eat You Alive
Boiler
Behind Blue Eyes (The Who cover)
Don't Stop Believin'/Brain Stew/Mouth For War/For Whom The Bell Tolls (medley)
Faith (George Michael cover)
Break Stuff
Take A Look Around
Posted on March 6th 2019, 4:04pm
Read More
In Conversation with Rou Reynolds of Enter Shikari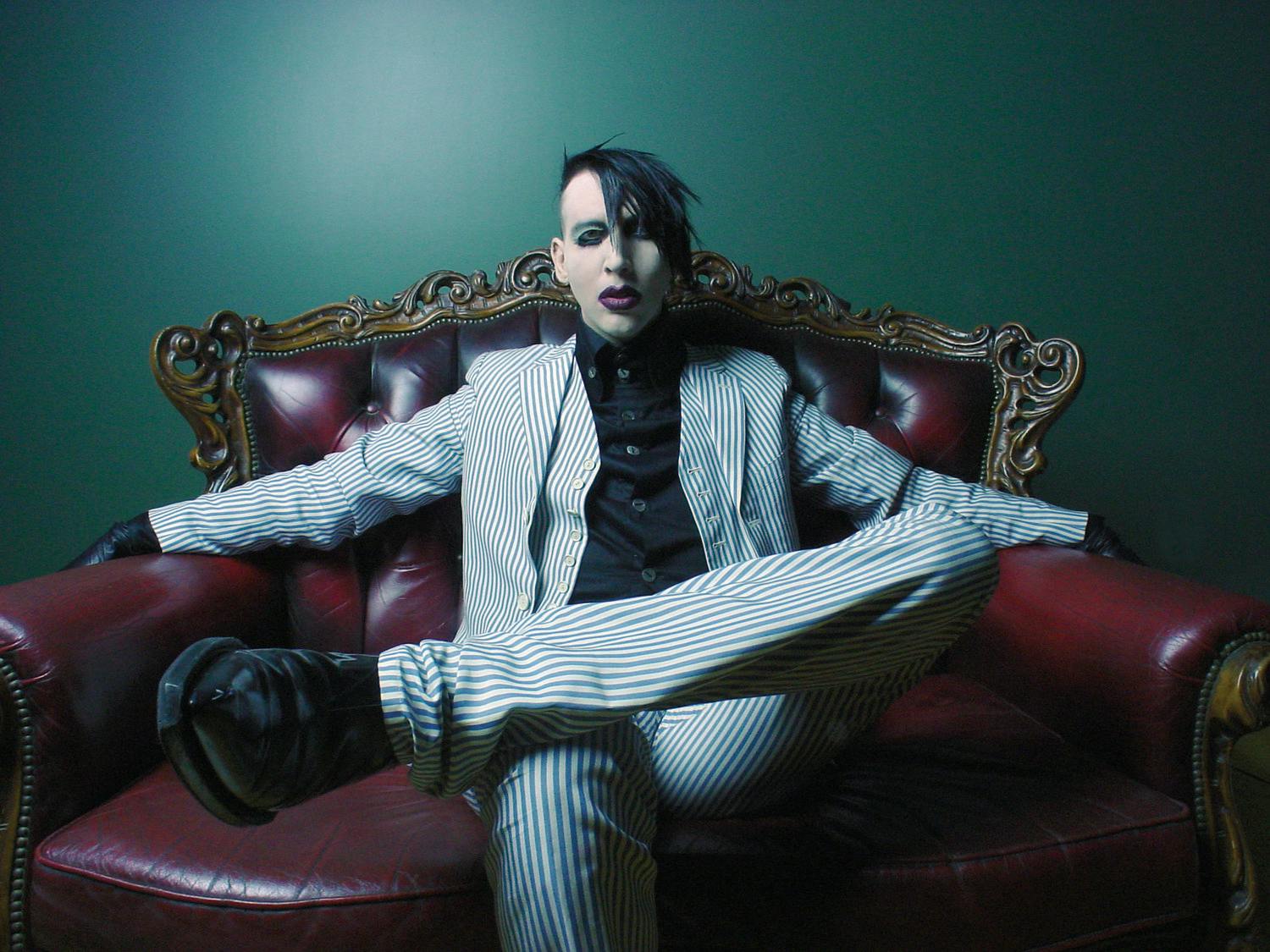 Manson is getting ecumenical in a new role on HBO's The New Pope.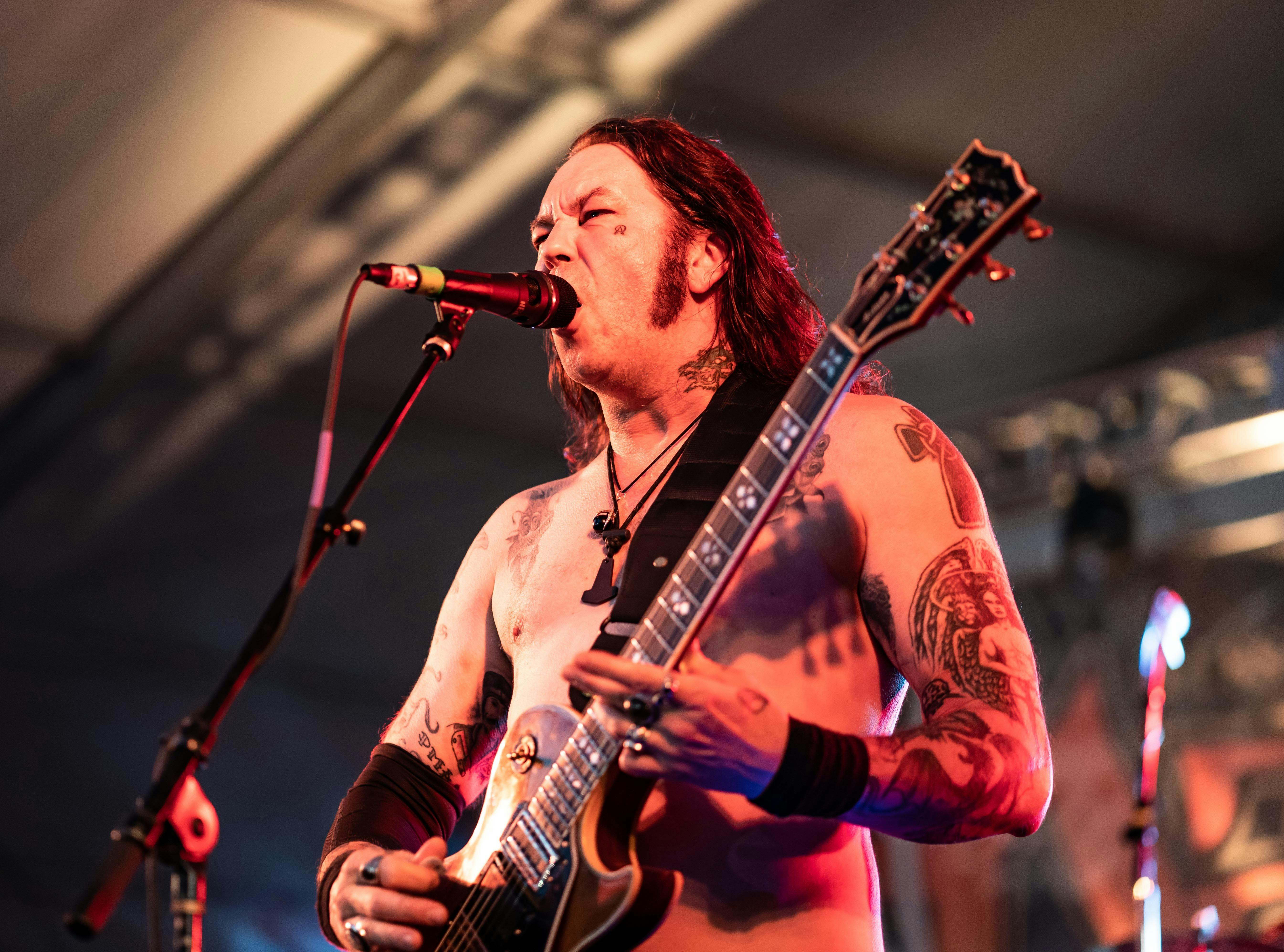 High on Fire headline a day of beer and metal at Three Floyds Brewery in Indiana.