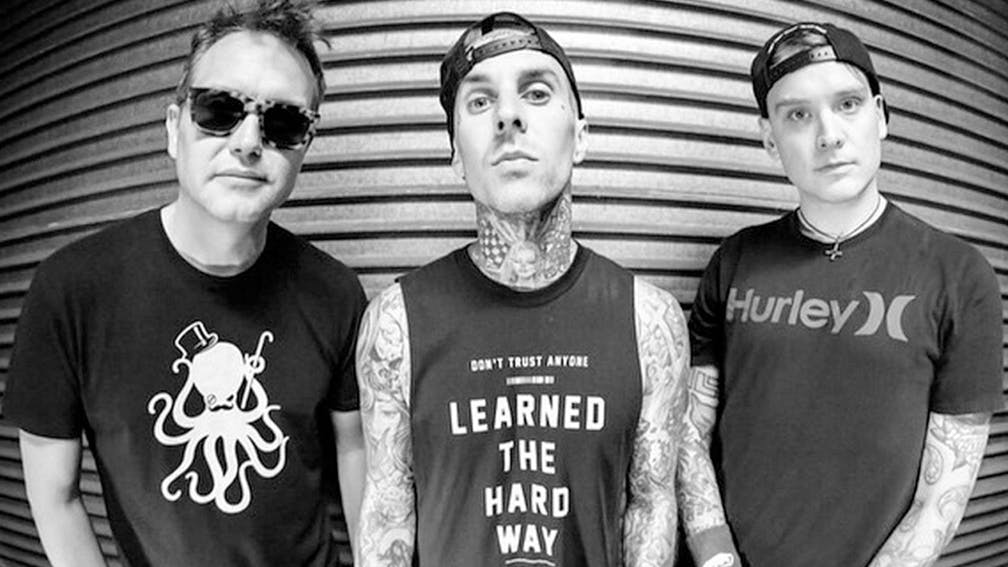 The News
Watch Travis Barker Drumming On The New blink-182 Album
blink-182 have been teasing Travis Barker in action in the studio.
As we (hopefully) edge ever-closer to a new blink-182 album, the band have been teasing videos of drummer Travis Barker doing his thing in the studio – and it's sounding killer.
Bassist Mark Hoppus posted on Instagram a clip of Travis with the caption, "blink-182 studio life," while the sticksman himself just wrote: "Left foot still works," alongside video footage of his studio performance.
Last month Travis revealed that blink already had "over 40 songs recorded" for the follow-up to 2016's California. "And we've never actually recorded that many songs for an album before," he continued. "But it's a matter of – I don't know, our expectations are crazy. And you know, only 10-12 will be on the album. But we've got to have those 10-12 that are bangers.
"I think we're in a place where we don't really want to repeat ourselves," he went on to say. "We've done this for so long, we just want the absolute best."
Check out Travis in action below.
Posted on April 12th 2019, 2:47pm
Read More
BARONESS
Live In The K! Pit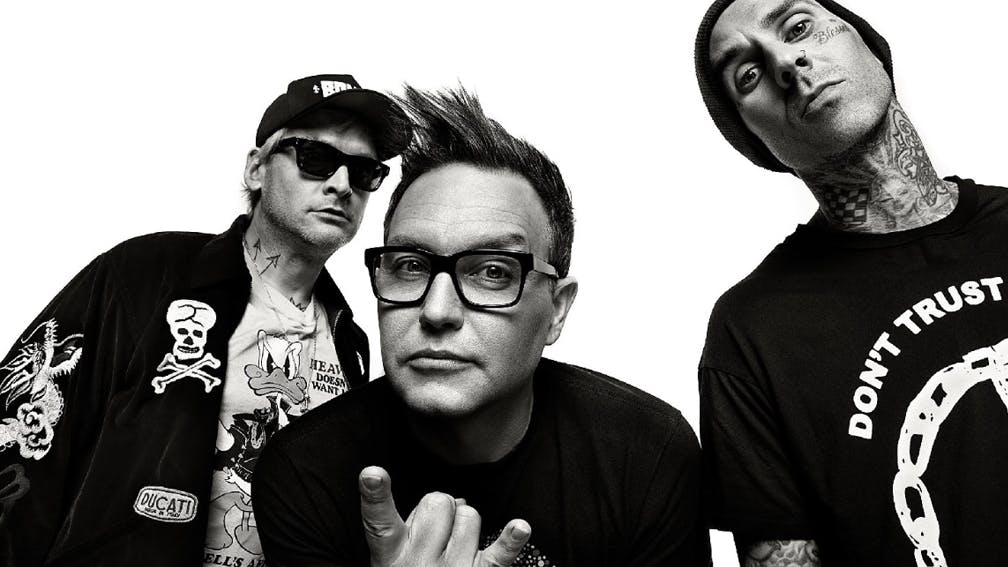 Bassist Mark Hoppus has teased that blink-182 will drop two new tracks before their huge U.S. tour.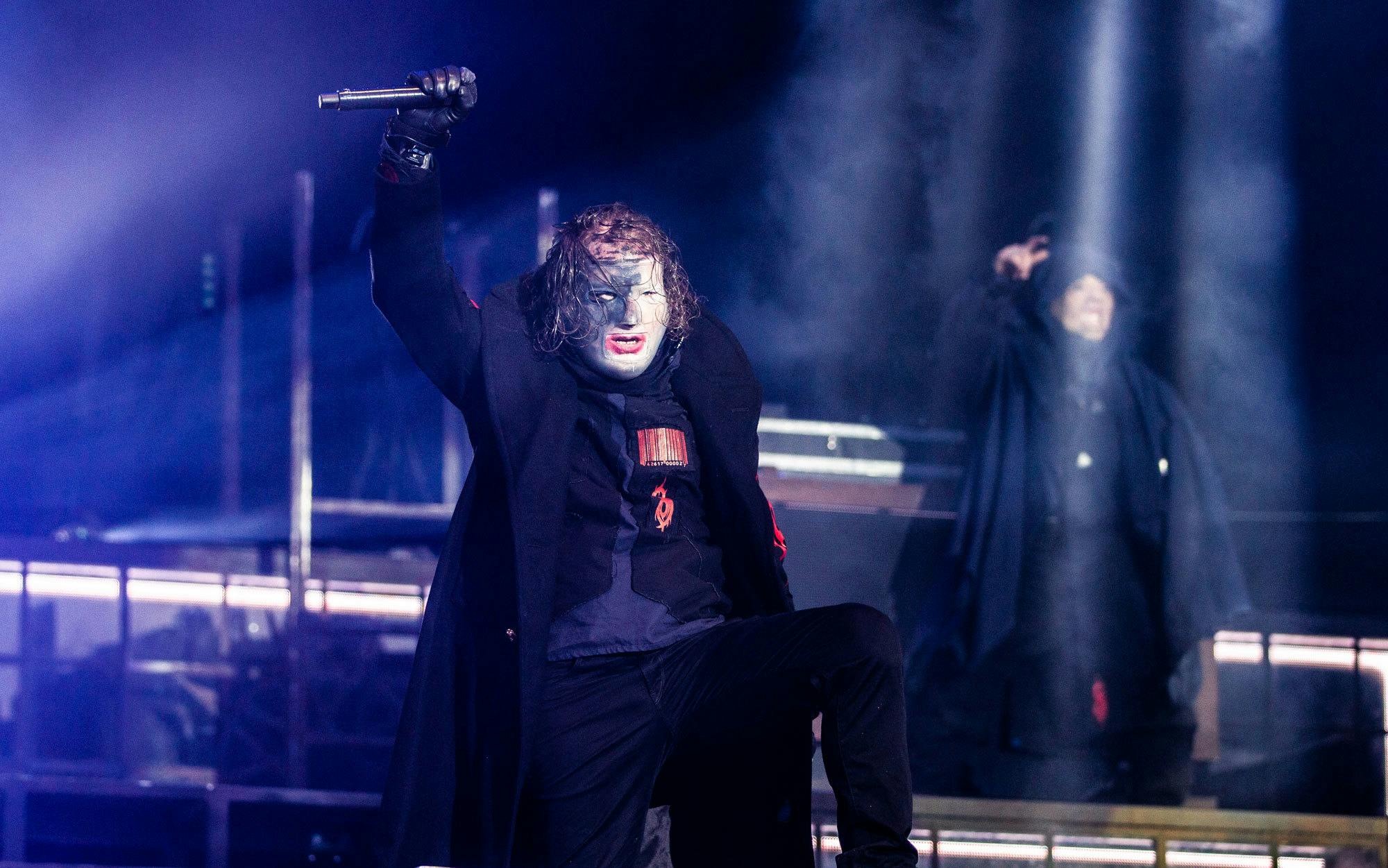 Here's what went down on the second day of Download Festival 2019 – from black masses to black metal