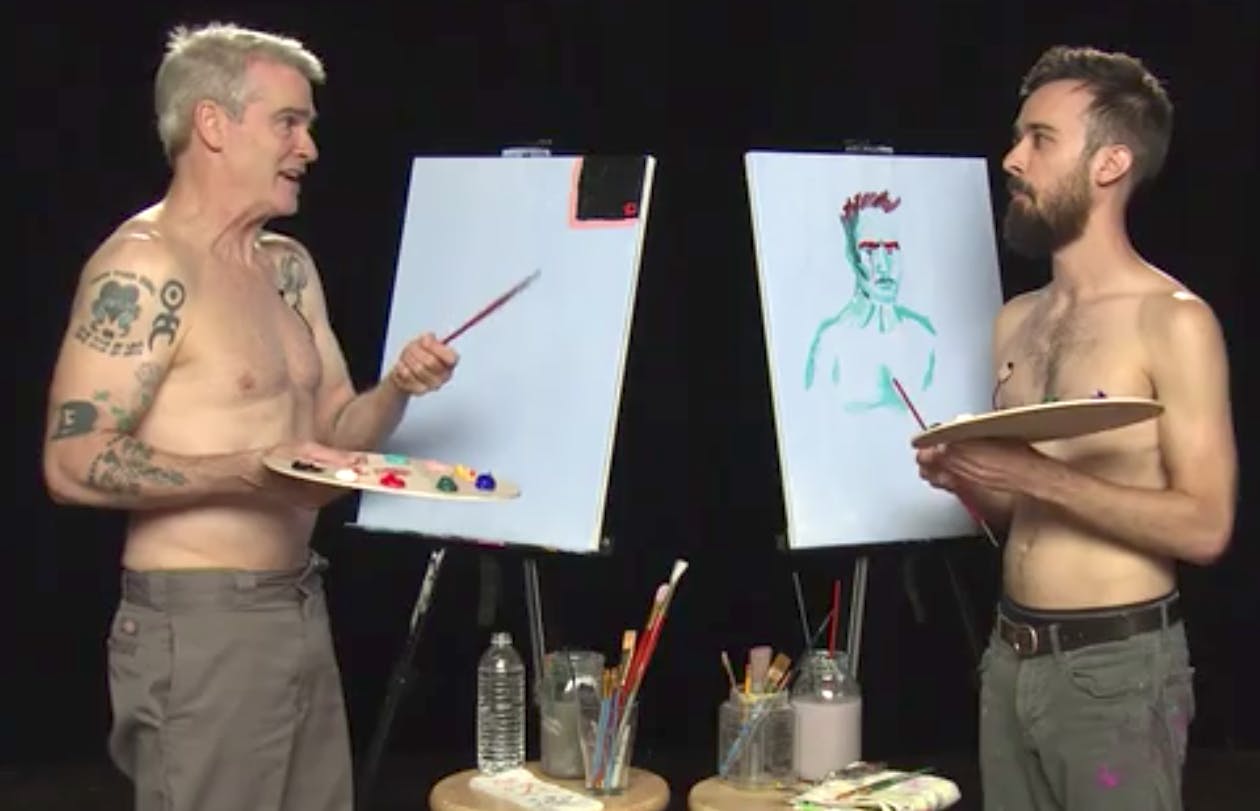 Video
Henry Rollins Gets Shirtless And Paints With The Shirtless Painter
The punk icon is a man of many talents. Watch out, Picasso!
Punk icon, actor, spoken word performer, radio host… Henry Rollins is a man of many talents. Now, he's turned his hand at painting, and he's got a pretty interesting way with the brush. 
Rollins has appeared on Funny Or Die's The Shirtless Painter to engage in some mutual shirtless portrait painting with The Shirtless Painter himself. While the Shirtless Painter goes for a more straight forward approach; producing a well defined, linear version of ol' Hank, Rollins took his portrait in another direction - as you can see, he takes a more abstract approach, drawing his counterpart as a black box with a brown dot in the middle of it. Powerful stuff.
The pair then paint objects on each other's torsos, where Rollins ends up with daisies and flowers painted across his bare chest. 
Watch the thirty-or-so minute clip below. 
And while you're here, you might as well stick Black Flag's Family Man in your ears. Enjoy:

Posted on September 18th 2017, 1:18pm
Read More
CONJURER
: Live at Sant Vitus in Brooklyn,
NY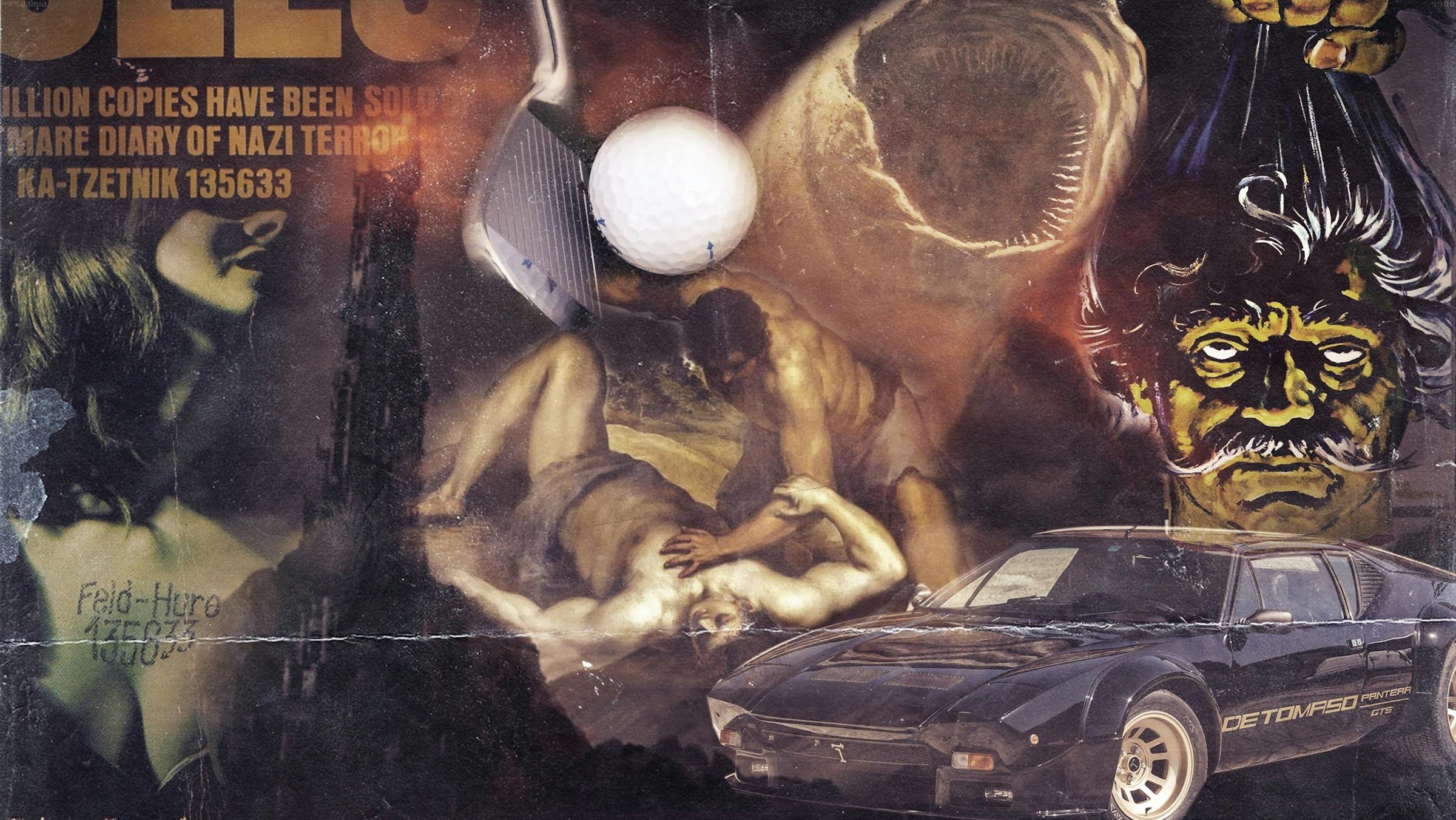 Public indecency, killer prostitutes, and a million corpses are among the best explanations for the names of some of your favorite bands.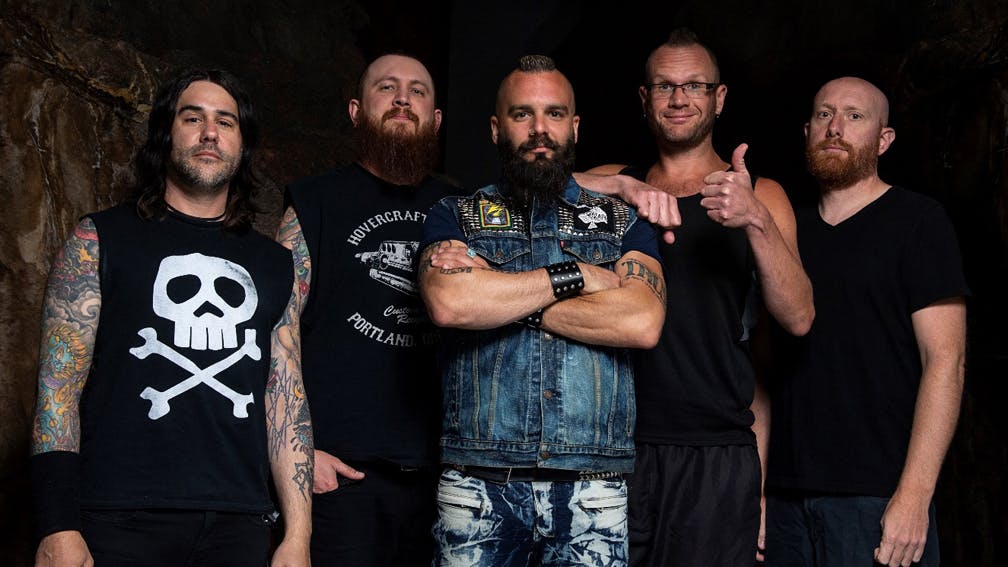 Killswitch Engage have announced that their new record is finished, mastered, and due out in the fall.