Video
Insane Clown Posse's Shaggy 2 Dope Tries To Dropkick Fred Durst
At least everyone at the show got their money's worth.
Man, Limp Bizkit shows aren't safe anymore – especially for members of Limp Bizkit. If the dudes in the band aren't getting lost in mosh-pits or literally bringing the house down around them, they're getting drop-kicked by wicked clowns. As though the early 2000s weren't rough enough on those dudes.
As you can see below, Insane Clown Posse's Shaggy 2 Dope took to the stage at the Rock Allegiance Festival in Camden, NJ, this Saturday and tried to give Limp Bizkit frontman a dropkick to the head. And as you can see, it… didn't quite for as planned.
You really can't make this stuff up.
Posted on October 7th 2018, 11:58pm
Read More
In Conversation With:
SKIN
of
SKUNK
ANANSIE
BARONESS
Live In The K! Pit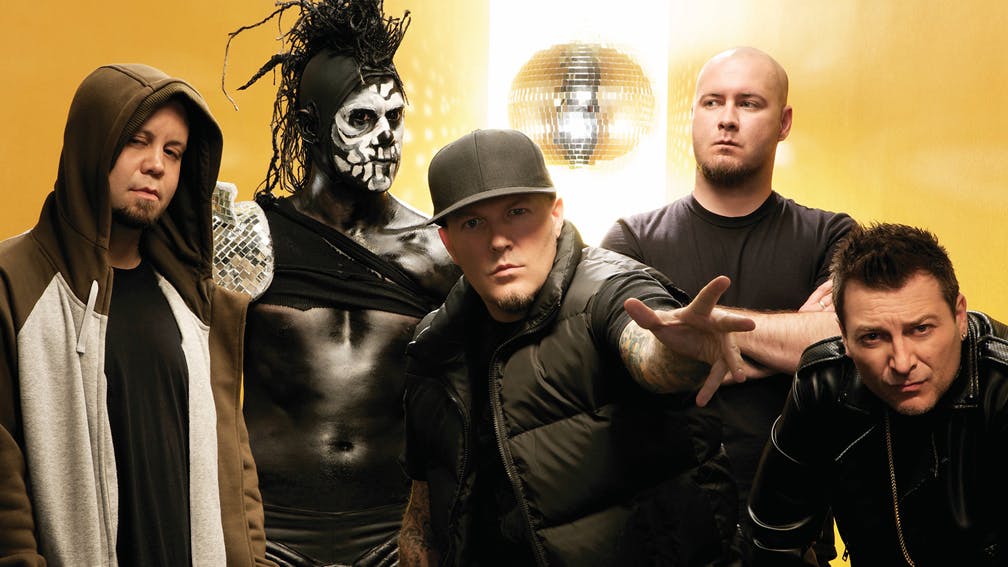 Frontman Fred Durst has spoken about creativity, not "milking it", and Limp Bizkit's popularity in 2019.

New Sleeping With Sirens! Check out the band's new single and video, Leave It All Behind, taken from their forthcoming record How It Feels To Be Lost.
End of content
No more pages to load