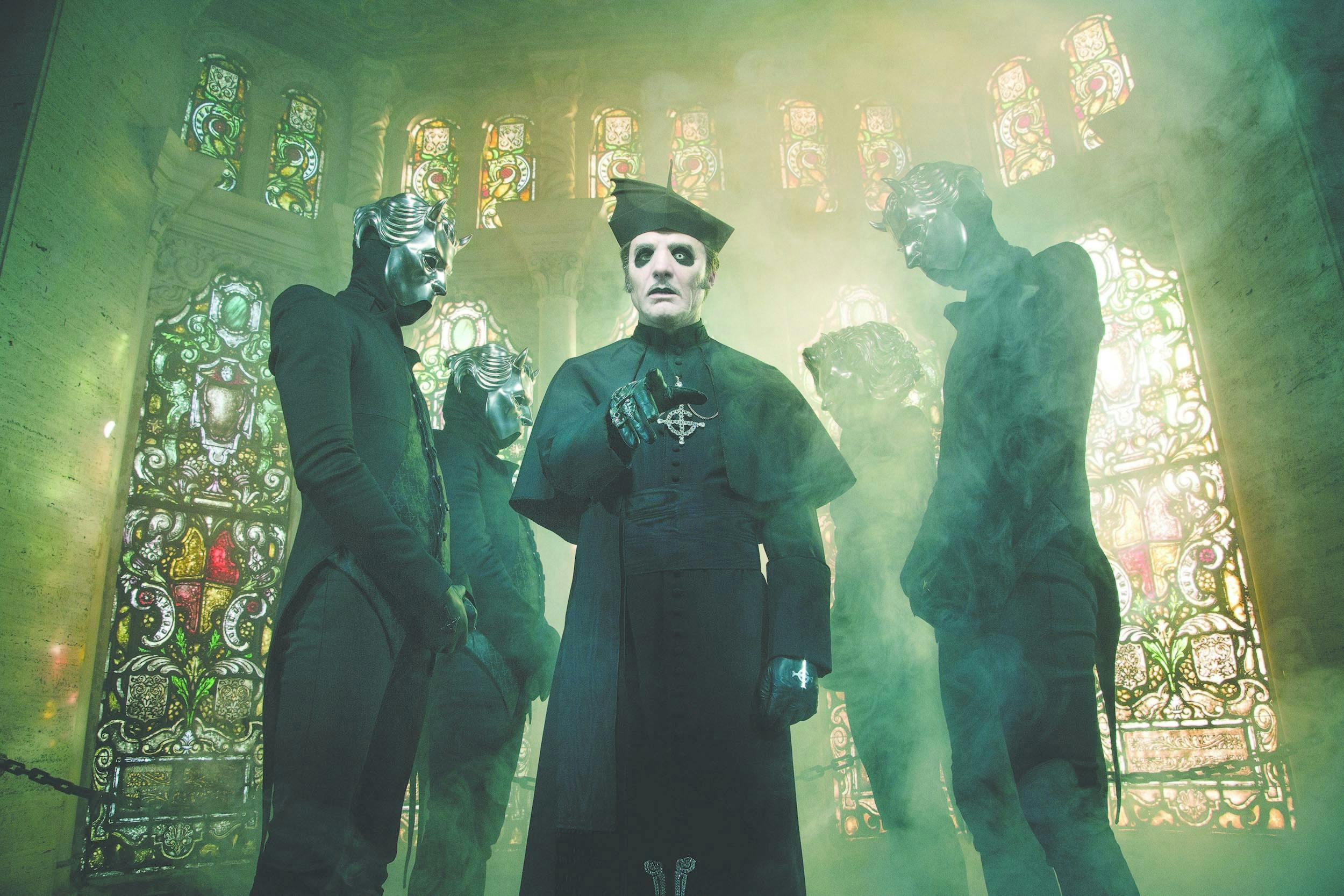 The News
Ghost Are All About "Bringing Glory To Satan", Claims Texas Pastor
A religious group are praying outside a venue in Midland, Texas ahead of the Swedish band's show.
A Christian group in Midland, Texas have convened outside the Wagner Noël Performing Arts Center ahead of Ghost's show tonight (November 19).
Pastor Larry Long tells CBS 7 the religious group's decision to pray outside the venue is not a protest, but a way of demonstrating their worries related to the band's evocative imagery.
"We're just simply here to pray, to pray His protection, to plead the blood of Christ over our community," says Long. "This kind of band will bring spiritual influences into this area. We're concerned about it, because we believe the devil is real, just as we believe God is real.
"And people who think that's nonsense, probably don't believe in God or the devil," he adds. "But because we believe in God, we also believe in the devil. So we believe that this is a real battle, and it's important for us to be in prayer."
"The fact that they describe themselves as a worship band for Satan, is, I think quite shocking. And I think most of our community would be surprised to learn that.
"They cover their faces with masks that look like devils in their concerts, and they are all about worshipping and bringing glory to Satan. And it's just not the thing I think most of Permian Basin would be happy to have in our community."
Perhaps he was offended by this fan-made Ghost parody of the Ghostbusters theme. Or this Ghost dildo.
Either way, the band have not responded to Long's claims.
The band, however, are on tour in North America until mid December. Catch them at the following venues:
November
19 Midland, TX – Wagner Noel Performing Arts Center
20 Austin, TX – Bass Concert Hall
21 New Orleans, LA – Orpheum Theatre
23 Orlando, FL – Dr. Phillips Center for the Performing Arts – Walt Disney Theater
24 Miami Beach, FL – The Fillmore at Jackie Gleason Theater
25 Clearwater, FL – Ruth Eckerd Hall
27 North Charleston, SC – North Charleston Performing Arts Center }
29 Mobile, AL – Saenger Theatre
30 Atlanta, GA – Roxy Theatre
December
01 Jacksonville, FL – Florida Theatre
02 Charlotte, NC – Ovens Auditorium
04 Richmond, VA – Dominion Energy Center
05 Wilkes-Barre, PA – F.M. Kirby Center for the Performing Arts
07 Laval, QC – Place Bell
08 Toronto, ON – Sony Centre for the Performing Arts
10 Baltimore, MD – The Hippodrome
11 Upper Darby, PA – Tower Theater
13 Albany, NY – Palace Theatre
14 Boston, MA – Wang Theatre
15 Brooklyn, NY – Barclays Center

The band's album Prequelle is out now.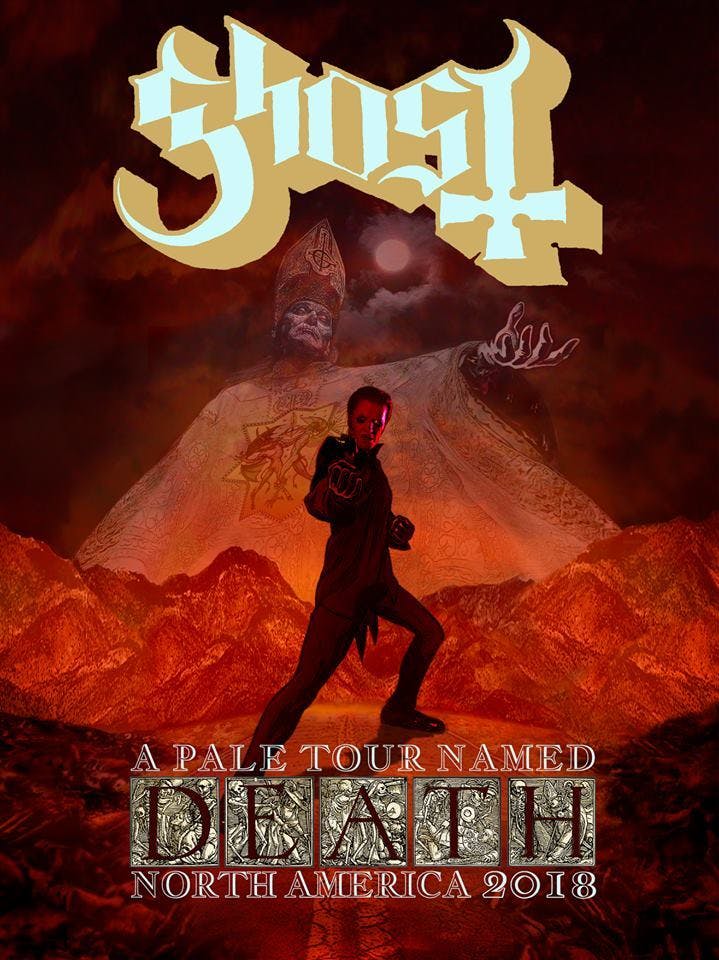 Posted on November 19th 2018, 3:00pm
Read More
CONJURER
: Live at Sant Vitus in Brooklyn,
NY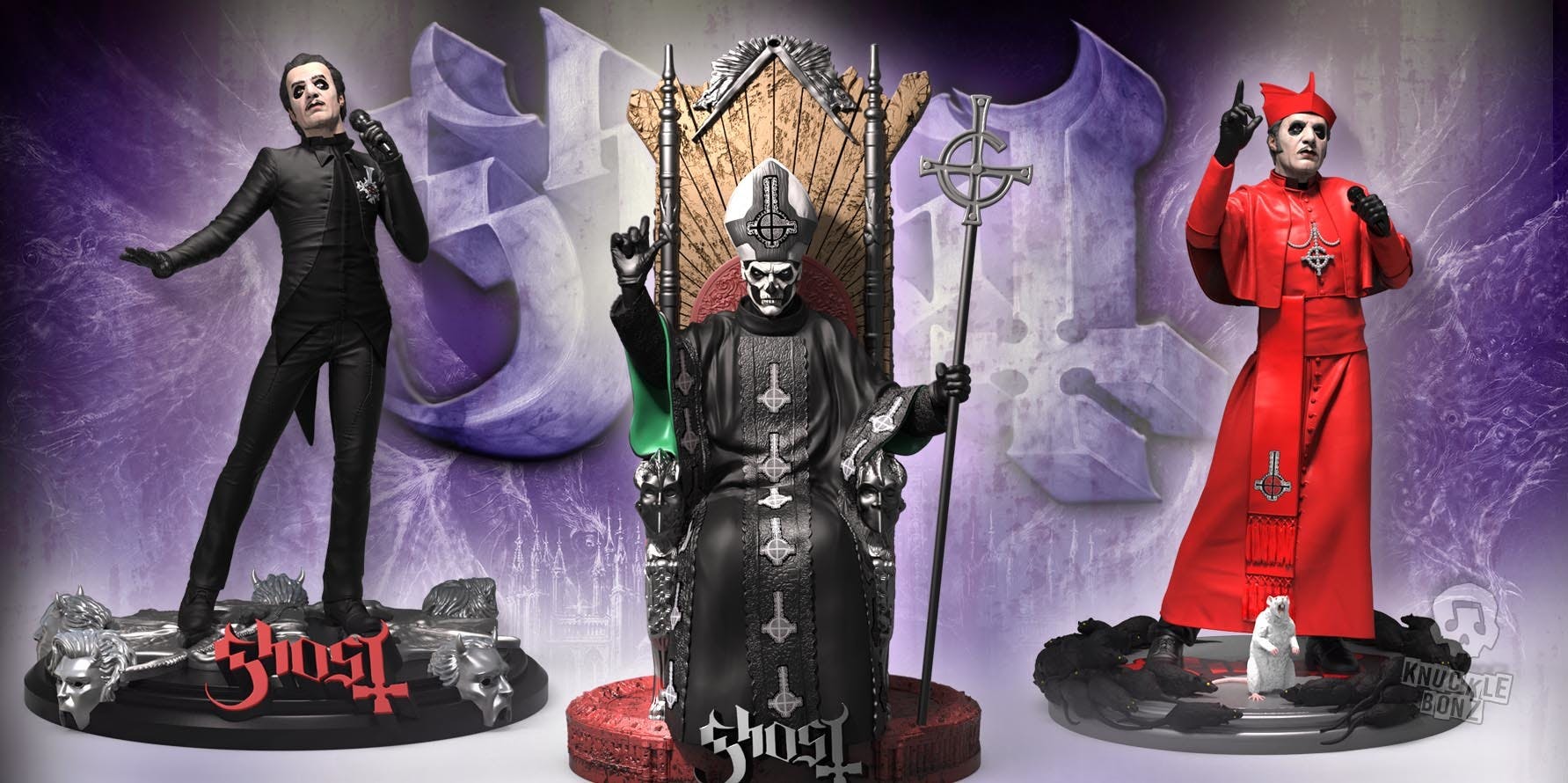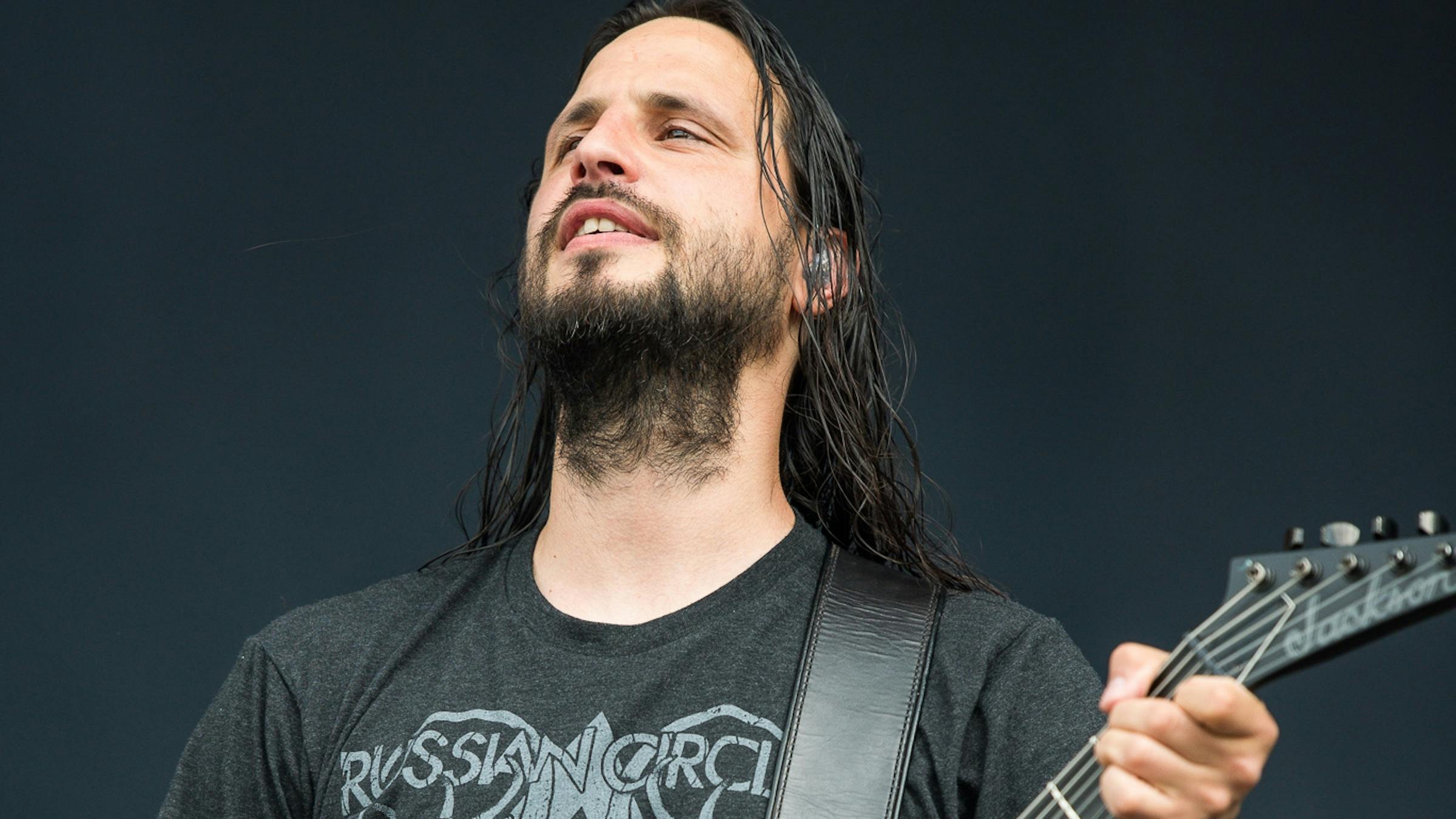 Watch Gojira's Christian Andreu take a burning and keep on churning!