The News
Listen To Within Temptation's New Single, Entertain You
Within Temptation have unleashed a new single that ​
"
revolves around the urge for self-gratification at the expense of the other".
After teasing it last month, Within Temptation have just unveiled their brand-new single, Entertain You.
The track is the first to follow the band's 4K-rated album Resist, and ​"revolves around the urge for self-gratification at the expense of the other".
"We often cannot and do not want to see the consequences of our urge to satisfy our personal needs," vocalist Sharon den Adel explains. ​"To justify or simply avoid the misery we inflict on others, we simply look the other way or start pointing fingers. We should look into the mirror more often and start questioning our own beliefs. We should try to understand not only ourselves but also, and most importantly, the others and the world around us. It's not the easiest way, but it's certainly one that brings us further in this individualistic society."
Read this next: ​"We instantly connected in a beautiful way": An epic conversation between Sharon den Adel and Amy Lee
In a recent interview with Kerrang! discussing the follow-up to Resist and if that record was a one-off or the start of a new era for the Dutch metal superstars, Sharon revealed, ​"We felt like we developed a lot on this album, but overall it's still only a small step and we hope to take things even further, along similar lines, in future. The album was inspired by the way we live today, with everything done on the internet and the way that takes away our privacy. Often we are not aware of the impact social media has on us, or that certain companies know so much about what we're doing. There are not enough laws to protect our privacy. Back in the Second World War people would burn archives, for example, to not give away the places that Jewish people were living. But now all that information would be available digitally. We don't see the whole picture. We turn away from the ways in which data about us and our lives is being stored and used."
Listen to Entertain You below:
Catch Within Temptation with Evanescence on the Worlds Collide tour at the following:

September
2 Glasgow SSE Hydro Arena
3 Leeds First Direct Arena
5 Birmingham Arena
6 London The O2
8 Amsterdam Ziggo Dome
9 Amsterdam Ziggo Dome
11 Brussels Palais
12 Brussels Palais
14 Paris Accor hotels Arena
17 Hamburg Barclaycard Arena
18 Leipzig Arena
21 Berlin Velodrom
22 Munich Zenith
24 Düsseldorf Mitsubishi Electric Halle
25 Esch-Sur-Alzette Rockhal
27 Zurich Hallenstadion
29 Milan Mediolanum Forum Milan
October
1 Madrid Palacio Vistalegre (Evanescence only)
Read this next: 10 songs that showcase the best of Evanescence and Within Temptation

Posted on May 8th 2020, 12:02p.m.
Read More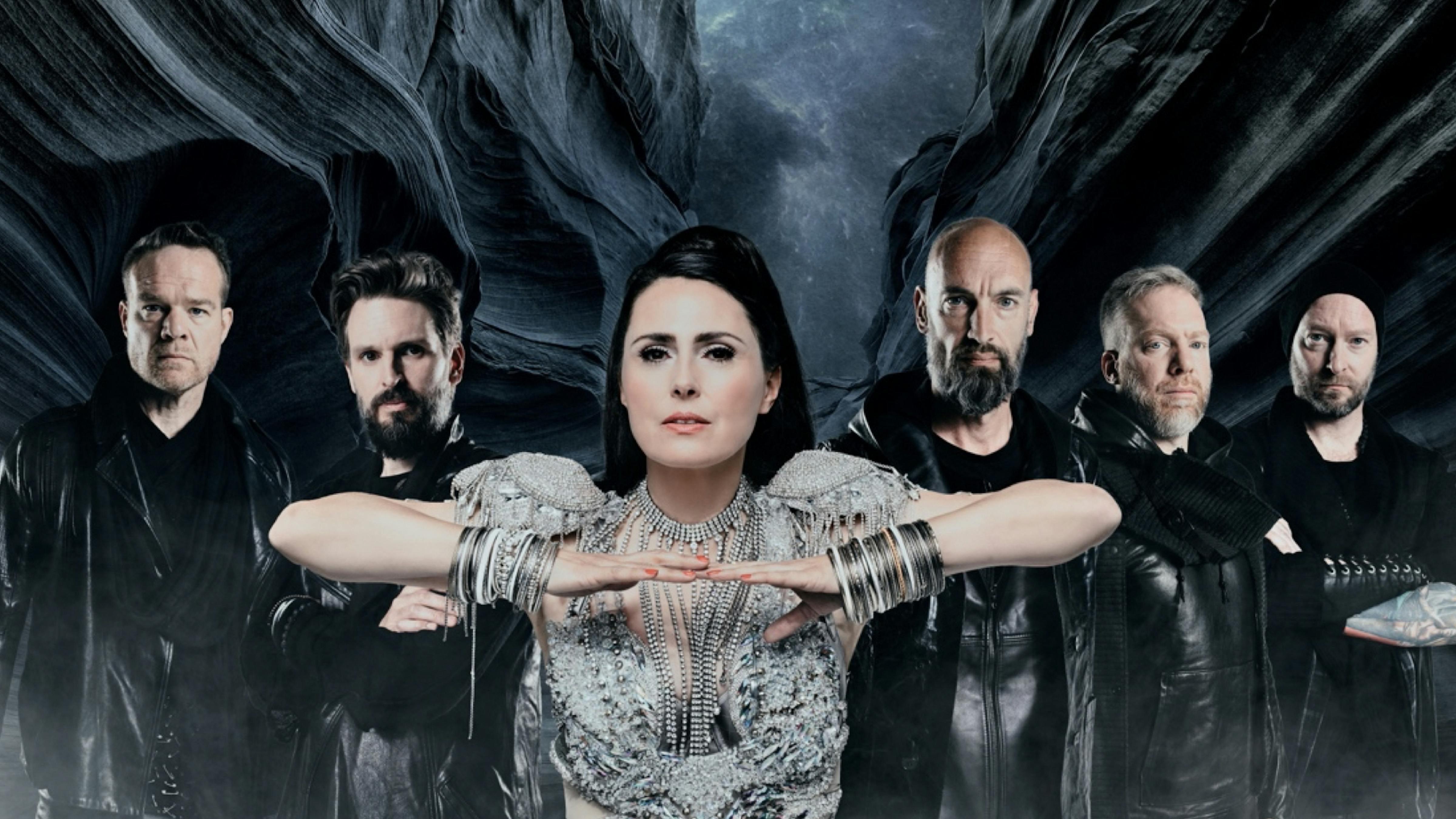 Listen to Within Temptation's new single Shed My Skin, featuring German metalcore band Annisokay.

Pupil Slicer's Kate Davies brings you the new bands you need to check out now, including THØTCRIME, Burner and 156/Silence.