The News
Within Temptation Announce New Single, The Purge
A brand-new Within Temptation, The Purge, is coming…
Dutch symphonic metallers Within Temptation are set to follow-up their 2020 single Entertain You with new track The Purge.

The ​"full-throttle rock song" is due out on November 20, with singer Sharon den Adel explaining, that it ​"revolves around self-reflection and a search for redemption".
"No-one gets through life without scars or without inflicting them on others and there will always be moments in your life you start questioning your choices," she says. ​"You start realising you've made mistakes, causing harm to not only others but also to yourself. To confess, to acknowledge and to accept these mistakes, can be a very painful process – however, unescapable when the burden becomes too heavy."
Read this: 10 songs that showcase the best of Evanescence and Within Temptation

Speaking to Kerrang! about the band's plans to release three standalone singles (Entertain You, presumably The Purge, and one other…), Sharon revealed: ​"It's something we've wanted to try for a long time already: to be able to share new music in a quicker way, instead of having wait two or three more years before an album comes out. Something sometimes feels better in the moment rather than having to wait a few years until the album comes out."
When asked about the streaming world and if albums have perhaps lost a bit of impact these days, she said, ​"I think albums and streaming services are two different things; they serve a different purpose. One is more physical of course – you can read the lyrics and look at the artwork – and the other one is more direct, an easier way to access music. It doesn't have to stand in the way of each other, as it services a different purpose in my opinion."
Catch Within Temptation and Evanescence on the Worlds Collide Tour at the following dates next year:
September 2021
8 Zurich, CH, Hallenstadion Zurich
9 Milan, IT, Mediolanum Forum Milan
11 Berlin, DE, Velodrom
12 Gliwice, PL, Arena Gliwice
14 Leipzig, DE, Quarterback Immobilien Arena
15 Hamburg, DE, Barclaycard Arena
17 Amsterdam, NL, Ziggo Dome
18 Amsterdam, NL, Ziggo Dome
20 Paris, FR, Accorhotels Arena
21 Düsseldorf, DE, Mitsubishi Electric Halle
22 Munich, DE, Zenith
24 Esch-Sur-Alzette, LU, Rockhal
26 Frankfurt, DE, Festhalle
27 Brussels, BE, Palais 12
28 Brussels, BE, Palais 12
30 Glasgow, UK, The SSE Hydro Arena
October 2021
1 Leeds, UK, First Direct Arena
3 Birmingham, UK, Utilita Arena Birmingham
4 London, UK, The O2
7 Madrid, Spain, Palacio Vistalegre (Evanescence only)

Posted on November 12th 2020, 3:59p.m.
Read More
Holding Absence in The K! Pit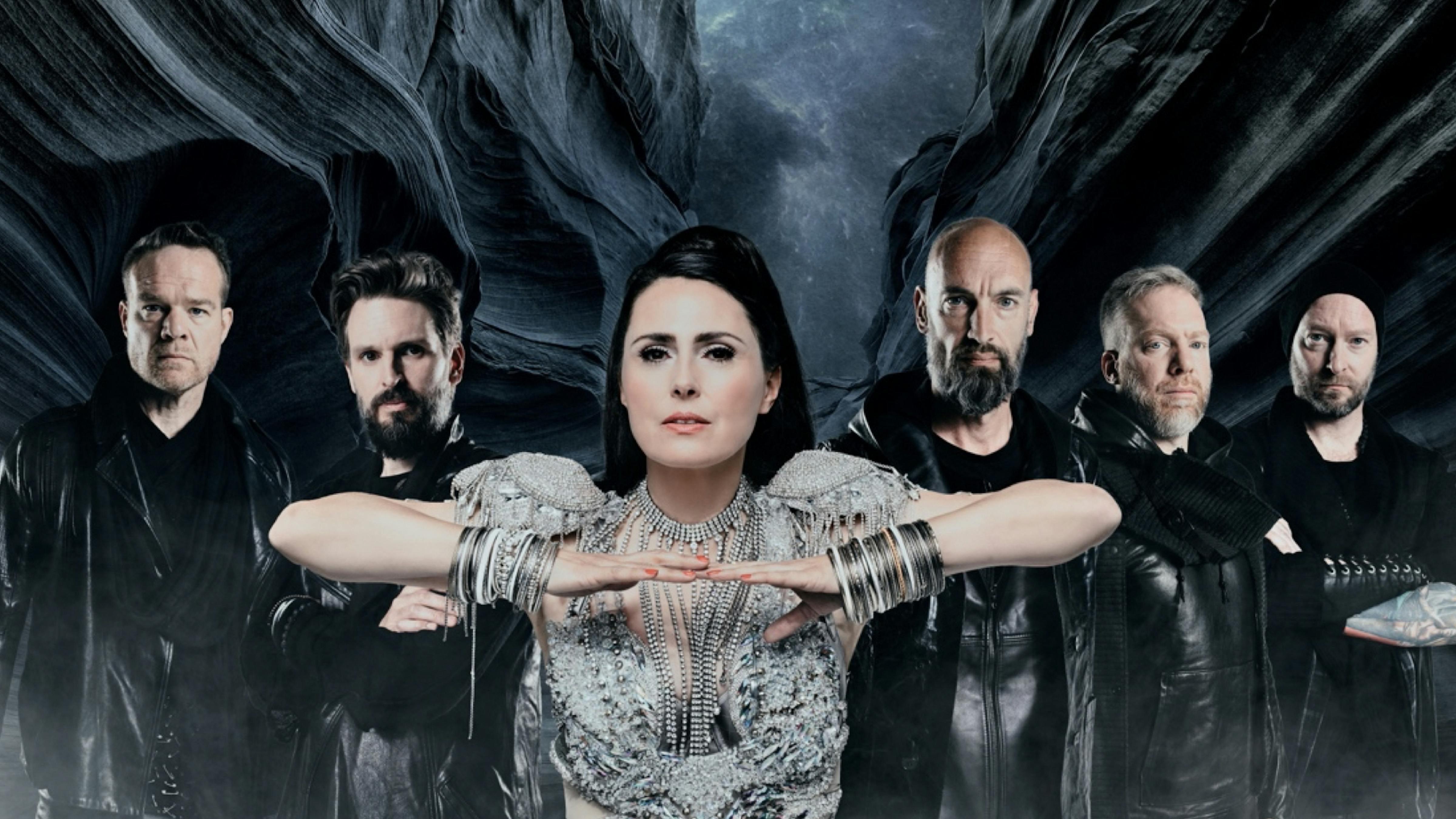 Listen to Within Temptation's new single Shed My Skin, featuring German metalcore band Annisokay.

Dave Grohl is set to bring his upcoming book The Storyteller to life with a short series of events in September and October.