The News
Within Temptation Search For Redemption On New Single The Purge
Watch the official video for Within Temptation's soaring latest single, The Purge.
Within Temptation​'s bold new single The Purge now has an official accompanying video, with the Dutch symphonic metallers giving vocalist Sharon den Adel's powerful lyrics a whole new meaning.
"The Purge revolves around self-reflection and a search for redemption," she explains. ​"No-one gets through life without scars or without inflicting them on others and there will always be moments in your life you start questioning your choices. You start realizing you've made mistakes, causing harm to not only others but also to yourself. To confess, to acknowledge and to accept these mistakes, can be a very painful process – however, unescapable when the burden becomes too heavy."
Read this: Within Temptation's Sharon den Adel: ​"Sometimes I lose it, emotionally"
The Purge follows 2020 single Entertain You, and arrives ahead of Within Temptation's co-headline tour with Evanescence in 2021.
"We're going to make a new stage set especially for this tour, because the venues are a bit bigger," Sharon told Kerrang! of what to expect from these gigs. ​"Most of the time what we brought was too big for the venues we played. But there are people who came to see us already on the Resist tour, so we want to make something special for those people as well. We try to make it so that the visuals support the music, but the music is the most essential thing, of course. You want to have the whole experience and that's what we're trying to do with the live show. It's a whole experience built around the songs and the music."

Fingers crossed The Purge will now be included in the setlist and this entire new ​'experience'.
Check out the video below:
Catch Within Temptation and Evanescence on the Worlds Collide Tour at the following dates next year:
September 2021
8 Zurich, CH, Hallenstadion Zurich
9 Milan, IT, Mediolanum Forum Milan
11 Berlin, DE, Velodrom
12 Gliwice, PL, Arena Gliwice
14 Leipzig, DE, Quarterback Immobilien Arena
15 Hamburg, DE, Barclaycard Arena
17 Amsterdam, NL, Ziggo Dome
18 Amsterdam, NL, Ziggo Dome
20 Paris, FR, Accorhotels Arena
21 Düsseldorf, DE, Mitsubishi Electric Halle
22 Munich, DE, Zenith
24 Esch-Sur-Alzette, LU, Rockhal
26 Frankfurt, DE, Festhalle
27 Brussels, BE, Palais 12
28 Brussels, BE, Palais 12
30 Glasgow, UK, The SSE Hydro Arena
October 2021
1 Leeds, UK, First Direct Arena
3 Birmingham, UK, Utilita Arena Birmingham
4 London, UK, The O2
7 Madrid, Spain, Palacio Vistalegre (Evanescence only)
Read this: ​"We instantly connected in a beautiful way": An epic conversation between Sharon den Adel and Amy Lee

Posted on December 2nd 2020, 5:56p.m.
Read More
Holding Absence in The K! Pit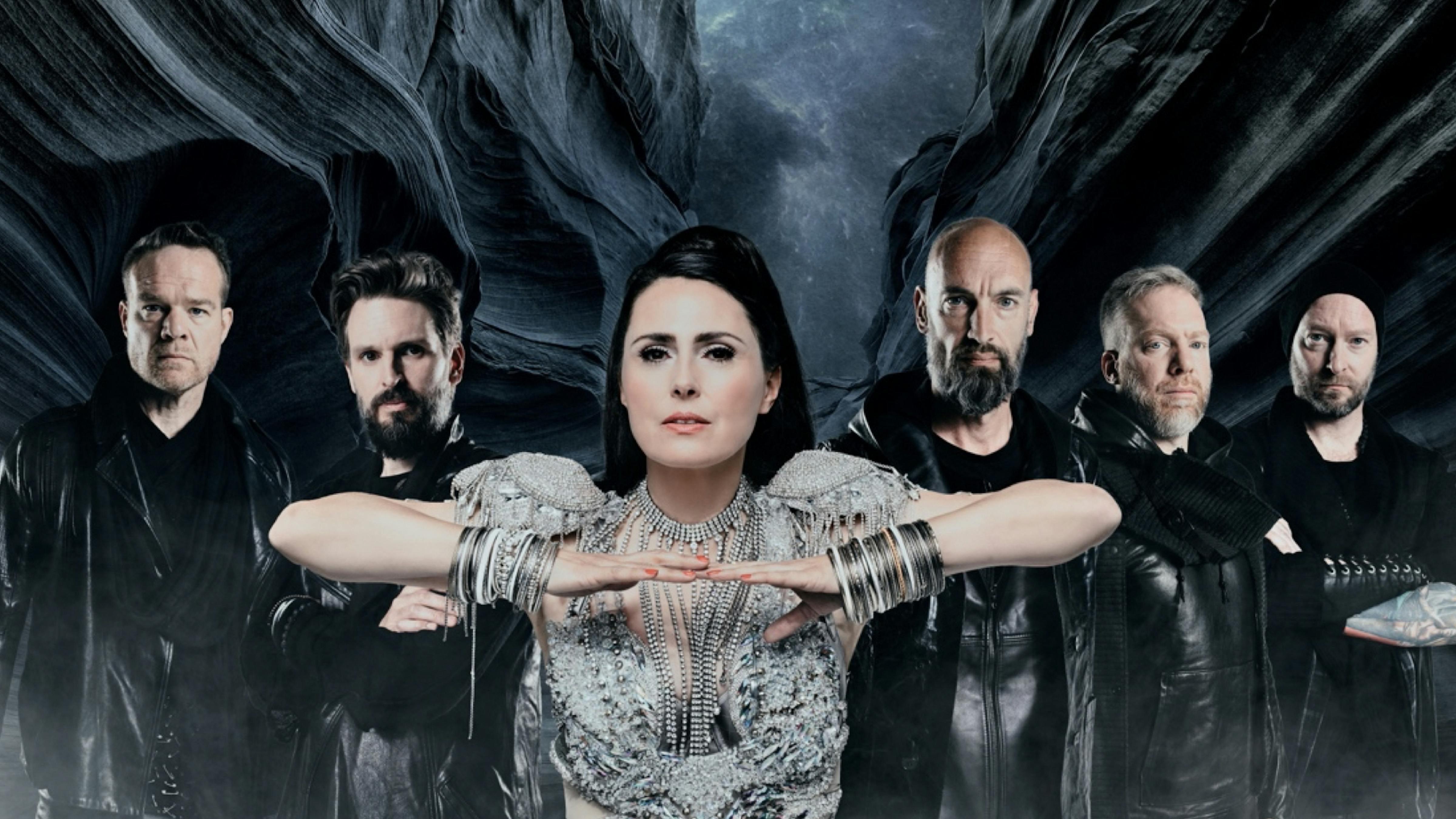 Listen to Within Temptation's new single Shed My Skin, featuring German metalcore band Annisokay.

Another fragile dose of new Sleep Token ahead of their album next week.